Uhuru invited to Canada to deliver Sh500m to Global Fund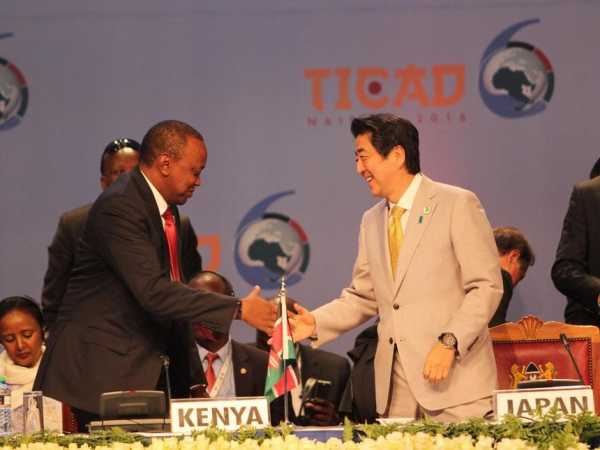 President Uhuru Kenyatta will travel to Canada in two weeks' time to deliver on Kenya's promise of Sh500 million donation to the Global Fund.
The invitation came from Canadian Prime Minister Justin Trudeau, who will host the 2016 Global Fund's replenishment conference in Montreal on September 16 to17.
State House officials confirmed Uhuru has accepted the invitation.
Kenya's contribution to the Geneva-based fund was announced in the just ended 6th Tokyo International Conference on African Development (TICAD) in Nairobi.
"The funds, which will be invested in prevention and treatment of diseases and in building health systems, will save lives and create more inclusive and thriving communities," Uhuru said.
Mark Dybul, executive director of Global Fund, said the contribution cements Kenya's status as a leader in global health in the region.
"Kenya is leading the way in showing that middle- and low-income countries can invest strongly together with high-income countries to create adequate resources to end HIV, tuberculosis and malaria as epidemics while building sufficient systems for health to accelerate progress toward universal health coverage in Africa," Dybul said.
However, the Sh500 million will not leave Kenya; it will be reinvested in the local programmes supported by Global Fund.
The Global Fund and the US President's Emergency Plan for AIDS Relief (Pepfar) finance nearly all of HIV treatment in Kenya.
In the last two financial years, the Kenyan government allocated about Sh5.4 billion (US$54m) in the fight against HIV, TB and malaria and building of health systems in the country.
But last year, the Global Fund's gave Kenya an additional Sh33 billion (US$333m) for the same purpose.
The Global Fund has given Kenya more than Sh100 billion (US$1bn) since 2003.
The funds, among other things, support nearly one million Kenyans with free, lifetime ARV treatment, and millions others with free TB and malaria drugs.
Japan also pledged to give Global Fund US$800 million for the next three years.
The Global Fund set a target for raising US$13 billion for its next three-year cycle of funding.
The replenishment conference is held once every three years.