We're wiser, Joho tells Uhuru as he prepares to visit Coast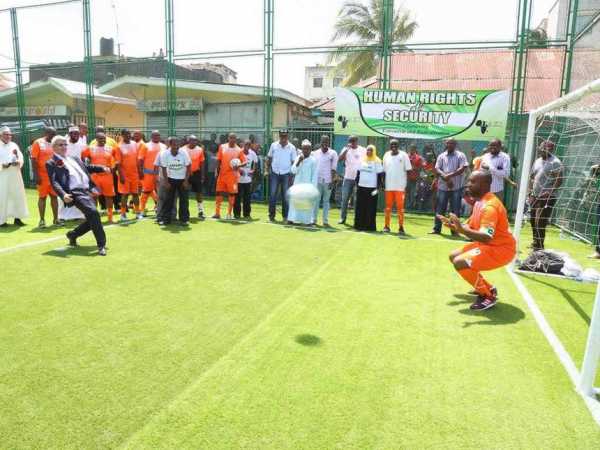 Mombasa residents should be ready for another spat between President Uhuru Kenyatta and Governor Hassan Joho, if the governor's remarks are anything to go by.
Joho said on Friday he will not accept to be treated like a subordinate leader when Uhuru arrives in Mombasa later this week.
The President was in Mombasa on a month-long visit in December and January, but for the first two weeks, he did not invite Joho to any of his functions.
This caused friction between the two leaders, with Joho publicly accusing Uhuru of disrespecting him during a function in Likoni, where the President issued title deeds to occupants of the 900-acre Waitiki Farm.
"I heard they announced they are coming back here. We are watching and waiting for them. This time we will tell them to their face, no fearing anyone," Joho said on Friday when he toured projects in Vikwatani, Kisauni constituency.
"You can't be in government, do nothing for us, then you disappear only to resurface close to the general election and say you want to meet Coast leaders."
Joho said the Coast people are wiser now. "If you think you will come here and call people to State House and expect them to come running, my friend, you have lost focus," Joho said.
Uhuru is expected in Mombasa on Saturday to officially open the new retail centre at Kongowea market, which he ordered completed in January.
He will also open the Agricultural Society of Kenya show in Mkomani and the second container terminal at the Mombasa port.
The retail centre was the subject of another cold war between the national and the county government on who should officially open the building.