Rwanda's President Surprises Kenyan Girl With Invitation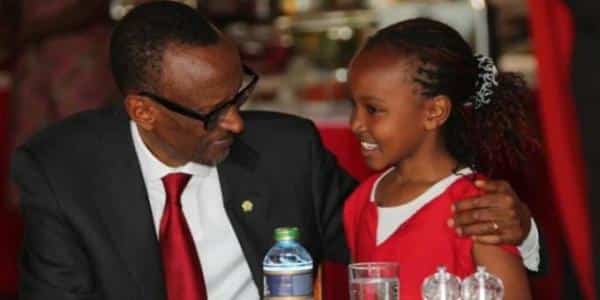 Rwanda's President Paul Kagame has finally honoured a promise he made to an 11-year-old Kenyan girl when he attended the country's Jamhuri Day celebrations in 2014.
Wendy Waeni, who is an excellent gymnast, caught the eye of President Kagame with her performance during the celebrations, prompting him to invite her to his nation on a fully paid trip.
Ms Waeni could not contain her excitement as she embarked on the trip to the landlocked East African country on Friday.
The lovely girl announced on her twitter handle that she would be hosted by the Rwandan Head of State.
"I have waited this day for 2yrs and it's finally here, starting my Rwanda's visit today hosted by President Paul Kagame," Waeni said.
The girl, who has performed for at least seven heads of state, has been diligent in reminding Mr Kagame of his promise since he made it.
As a reminder to Kagame, Waeni pinned a tweet directed to the President on her twitter account, tagging the First Lady and a journalist identified as Eugene Anangwe who was directed to make sure the trip happens.
"Hey President Paul Kagame Still waiting for my invite to Rwanda as you promised sir, First Lady Rwanda and Eugene Anangwe," Ms Waeni wrote.