State House Explains Why Uhuru Cancelled US Trip at Last Minute
State House Explains Why Uhuru Cancelled US Trip at Last Minute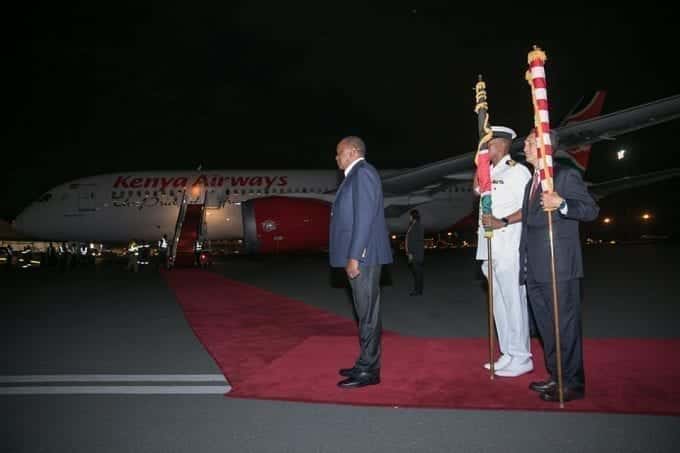 In an abrupt change of plans, President Uhuru Kenyatta on Thursday night cancelled a scheduled trip to the New York and instead delegated the trip to his Deputy William Ruto who will leave the country on Friday.
The Head of State was expected to leave for the US to attend the United Nations General Assembly and other high-level meetings shortly after participating in the Global Fund Fifth Replenishment meeting in Canada.
According to sources, all was set for the trip and Uhuru's protocol team was already at the Jomo Kenyatta International Airport (JKIA) before the trip was called off, Citizen TV reported.
State House could not give any specific reason for the change of plans but said it was normal and that there was nothing out of the ordinary.
The agenda of the New York meeting will include among other issues, a meeting that will discuss the plight of refugees and migrants. Kenya will be a major participant in the meeting after Nairobi agreed to close the Dadaab refugee camp.
The DP will represent Kenya in a sidelines meeting of East Africa Head of states and Companies Chief executives to brainstorm on linkages between the private sector and government.
Ruto will also attend the US-Africa forum on trade relations and participate in other discussions about jobs and opportunities for youth in Africa.
State House Explains Why Uhuru Cancelled US Trip at Last Minute