Uhuru joins world leaders in mourning Shimon Peres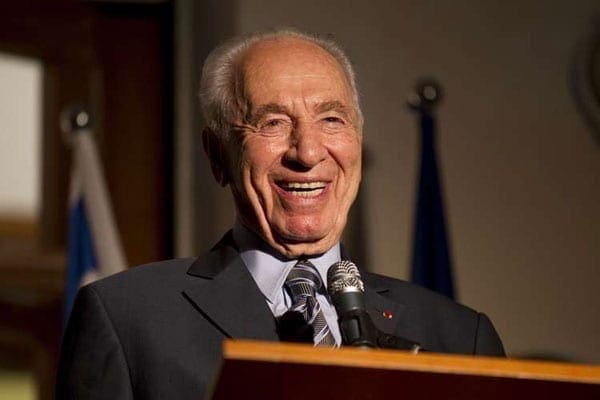 President Kenyatta has joined world leaders in mourning the death of former Israeli President Shimon Peres, who died Wednesday morning.
In his message of condolence, Mr Kenyatta described Mr Peres as a statesman and man of courage who fought hard to establish the Israeli nation.
"I last saw him a few months ago. He was full of vigour, and he dispensed good advice, gleaned from half a century of public service. I learned much from his advocacy for peace and reconciliation — advocacy which was recognised with the award of a Nobel Peace Prize. I also learned from his resolute defence of democracy against the forces of extremism and terror," said Mr Kenyatta.
Mr Peres, 93, won the Nobel Peace Prize in 1994 for his work on negotiations that led to the Oslo Accords, the 1993 Israeli-Palestinian agreement that was aimed at ending decades of conflict between the two sides.
He was Israel's prime minister in three separate periods before becoming the country's president.
He died as a result of bleeding in his brain triggered by a massive stroke that he suffered two weeks ago, according to his family.
"I will remember him as a man of courage: never afraid to fight for what was right; always ready to make peace when the time was right. Israel has lost a statesman," President Kenyatta said.
In a glittering political career spanning seven decades, Mr Peres occupied almost every position in Israeli public life and was credited with leading the country through some of its most defining moments.
He was instrumental in creating Israeli's nuclear arsenal in the 1950s as well as disentangling its troops from Lebanon and rescuing its economy from triple-digit inflation in the 1980s.
He also guided the nation into peace talks with the Palestinians in the 1990s.
-nation.co.ke