Wetang'ula photo waving at 'empty crowd' during Kakamega tour stirs debate on social media
Wetang'ula photo waving at 'empty crowd' during Kakamega tour stirs debate on social media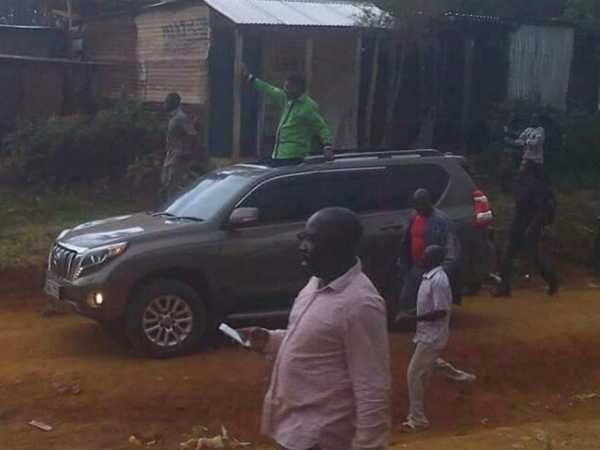 Ford Kenya leader Moses Wetang'ula was on Sunday spotted on top of his vehicle waving to a nearly non-existent crowd as he drove through a dirt road in Kakamega town.
In a picture seen by the Star on Monday, Wetangu'la dressed in green was waving with only five people spotted in the picture.
The photo stirred conversations in various social media platforms, with others asking why he had to humiliate himself.
"Wetangula waving at his chances of getting the Cord presidential nomination," said Twitter user Vinnie@vinny_wa
Vinnie further said: " Moses Wetangula waving to millions of his Cord fans as he prepares to dethrone RAO from the nomination race,"
Another user, Mapesa Kuria said: "Cord Preferred Presidential Candidate & Co-Principal greet a mammoth crowd on a "Meet The People Tour" in Kakamega".
According to sources who spoke to the Star, Wetang'ula was on his way to one of his rallies when the picture was taken by unknown person in Navakholo, Kakamega county.
Wetangula has been visiting different parts of the country to popularize his Ford Kenya party and his bid for Presidency.
This comes weeks after Wetangula attacked ODM leader Raila Odinga and said the large crowds he attracts at rallies cannot translate into votes.
Wetang'ula photo waving at 'empty crowd' during Kakamega tour stirs debate on social media