LARRY MADOWO 'UNDER PRESSURE' TO QUIT BACHELORHOOD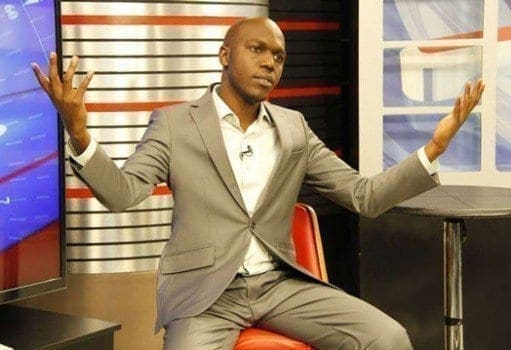 Ugandan media and events personality Ronnie Egwang commonly known as Mitch, on Friday put NTV news anchor Larry Madowo on the spot light by asking him, when he was getting married.
Larry was hosting his popular show The Trend in Kampala where Mitch was a guest. However it was not long before the Tusker Project Fame host took over the show quizzing Larry on his marital status.
"What's your problem Larry, you are well to do guy, famous, have eight hundred thousand followers on twitter. Can you at least pick one of them?" asked Mitch.
Mitch further went ahead to tell Madowo to ask him for advice and stop being so full of himself. Mitch is married and has a four year old daughter.
Kenyans on twitter were quick to start a hashtag #LarryMustMarry airing their views on the matter.
Rubia

@prince_chalis
WUOD NYARBORO

@OmondilisedPaul

i heard that wenger is still single…mayb Larry is a big fan of Wenger #LarryMustMarry
#LarryMustMarry This is year bro,why not settle down,I will pay for ur dowry
LONGINOUS ONYL

@LonginousOnyl