Mass: Viewing and Funeral for Kangacha Kamau of Silver Spring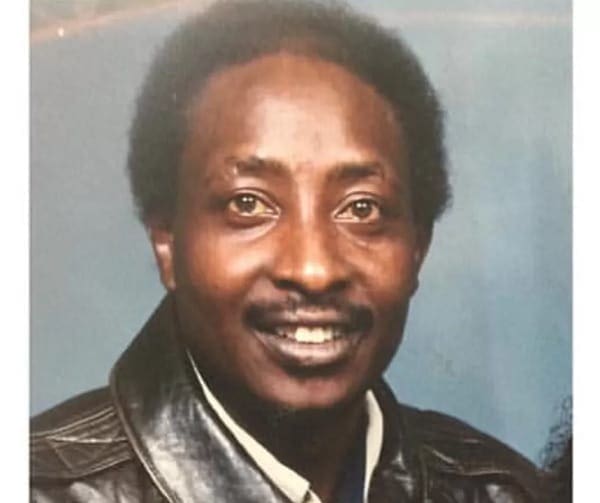 UPDATE!!!!!!!!!!!
KANGACHA KAMAU: THE MASS AND FUNERAL SERVICE IS AS BELOW:
Viewing and Mass
-Tomorrow Wednesday October 19th  2016
Venue:
St Bernadette Church
70 university Blvd Silver Spring MD
20901
 Viewing time – 10:00 am through 11:00 am
Mass      – 11:00 am  through 12:00 noon
 FUNERAL WILL BE ON THURSDAY OCTOBER 20TH 201
Time 11:00 am at Union Cemetery
3001 Spencerville Road Burtonsville MD 20866
---
Memorial Service and Fundraiser for Kangacha Kamau In Silver Spring Maryland
Updates and Memorial service info:There will be a memorial service and Fundraiser for Kangacha Kamau who died on October 4th 2016. It will be at The Rollins Congressional Club House,1621 Martha Terrace,Rockville Maryland 20852 on Saturday October 15th 2016.
Time:4.00PM
It is with a heavy heart that we announce the passing away of Alex Kangacha Kamau of Silver Spring Maryland. The death occurred in peace at his residence on October 4th 2016.
He was the son of Frida Solomon of Silver Spring Maryland and Solomon Kamau of Kenya,husband to Margaret Waithera of Kenya, father to Wangui Kangacha and Kamau Kangacha, brother to Mary Kamau,Lawrence Njuguna Kamau,Simon Mbugua Kamau all of Maryland and Margaret Wanjiru Kamau of Kenya.
He was grandfather to Christopher Wint, uncle to many nieces and nephews.
Family and friends are meeting daily at 3166 Fairland road
Silver Spring MD 20904
and
11700 old Columbia pike apt 1519
Silver Spring Maryland 20901
Those not able to come in person can give their support at :
Bank of America
Account name-Kamau Kangacha
Account Number-446037405711
or Gofundme-https://www.gofundme.com/kangachamemorial
The date and venue of fundraiser will be announced later.
For more details,contact:
Njuguna Kamau-240 883 4726
Simon Mbugua Kamau-202 345 2470
Wangui Kangacha-443 820 6906
Kamau Kangacha-301 273 5682
Mary Kamau-301 728 4808
The Lord gives and the Lord takes away. May his soul rest in eternal peace.
Mass: Viewing and Funeral for Kangacha Kamau of Silver Spring