Nigerian president sells jets amid economic crisis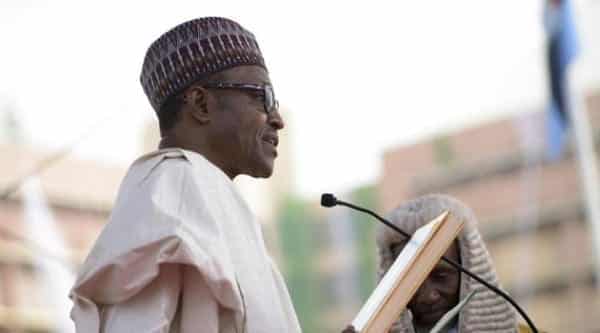 ABUJA, Nigeria, Oct 5 – Nigerian President Muhammadu Buhari is selling two of his jets in a bid to cut costs as the West African country battles to overcome a recession.
In a statement released late on Tuesday, presidential spokesman Garba Shehu said that Buhari is reducing the number of planes in his fleet to trim expenses.
"The newspaper advertisements for the sale of two presidential aircraft, a Falcon 7x executive jet and Hawker 4000 were duly authorised by the presidency," Shehu said.
"This is in line with the directive of President Muhammadu Buhari that aircraft in the presidential air fleet be reduced to cut down on waste."
The presidency has advertised the sale of the two jets this week in local newspapers, with photos of the planes revealing luxurious interiors with leather seats.
Buhari's administration regularly accuses the previous administration of stealing "mind-boggling" sums of state money, blaming the former regime for the severe economic crisis in the country.
Nigeria has passed an expansive budget to stimulate growth and develop infrastructure, but experts say Buhari has been unable to secure enough financing to kickstart a quick recovery.
"Nigeria still lacks a decisive plan to combat the recession," Eurasia Group, a political risk consultant company, said in a note earlier this week.
"Government revenues will remain weak in 2016 due to both weak tax receipts as businesses struggle amid the recession and lower oil revenues as pipeline attacks hit production."
Rebels in Nigeria's southern delta have been attacking oil infrastructure since the beginning of the year as they fight for greater regional autonomy and a bigger share of the country's oil revenues