Kilifi Residents Protest Against Governor Kingi after Raila's meeting
Kilifi Residents Protest Against Governor Kingi after Raila's meeting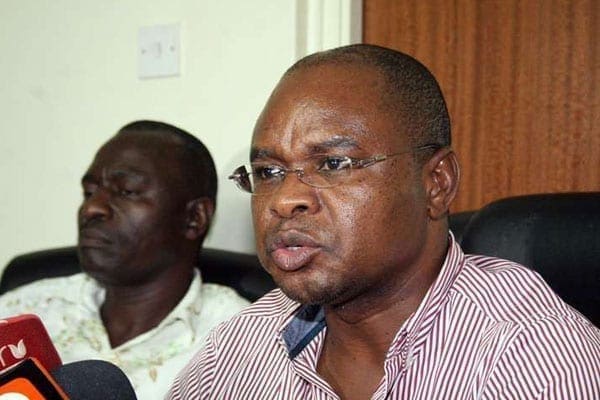 Chaos erupted on Thursday morning in Kilifi County after CORD leader Raila Odinga visited the area and defended Governor Amason Kingi from the alleged loss of Sh51 Million in the County.
Residents of the area took to the streets to protest blaming Odinga for apparently defending Kingi while clear cases of corruption had been identified in his government.
Carrying placards labelled "Raila acha kututea waizi (Raila stop defending thieves) and "Kingi must go", the rowdy group lit fires and disrupted operations in Kilifi town.
However, anti-riot police officers swiftly swung into action and dispersed the group using teargas and firing in the air.
On Wednesday, Odinga camped in the region commending the governor for how he handled the reports that indicated the missing millions had been transferred from the county coffers to private companies.
The Opposition leader exonerated the governor from any blame, stating that he had handled the matter with urgency and managed to identify those who had reportedly looted public funds.
Odinga even advised President Uhuru Kenyatta to borrow a leaf from Kingi on how he should handle the rampant corruption scandals in various government departments.
The statement sparked condemnation from State House which hit back faulting the CORD leader for apparently being partisan when addressing corruption in Opposition strongholds.
Kilifi Residents Protest Against Governor Kingi after Raila's meeting