Obama's Sister Angrily Speaks on Uhuru's Offer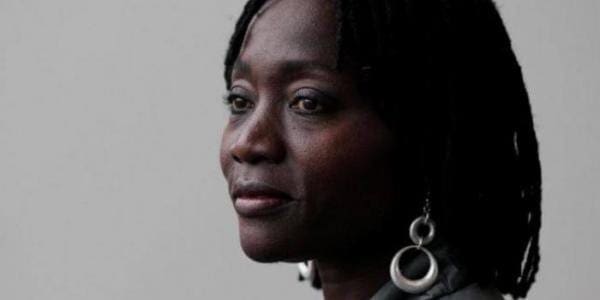 US President Barack Obama's sister has responded to media reports claiming that her grandmother, Sarah Obama, turned down an invite to join President Uhuru Kenyatta for the Mashujaa Day celebrations owing to her political inclinations.
In a twitter post, Auma Obama dismissed the claims first seen on the Star Newspaper stating: "This is very unlike Mama Sarah. I should know. She's my grandmother. I've also had words put into my mouth."
"She's 95, embraces all & is blessed for it with a long life," she added.
Auma went ahead to hit out at those attacking Mama Obama on social media highlighting that it was unfair considering that she was an elderly woman who is not even on Twitter.
She further blamed the media for running with the story, which had attracted an array of criticisms, without seeking her side.
"Can't believe people attacking a 95-year-old woman (with no access to Twitter!) without hearing her side of the story. Just like tribalism believing whatever is written is also one of the big problems!" Auma inferred.
On Monday, news that spread like bush fire indicated that Mama Obama had opted to stay away from both the celebrations in Machakos County and the after-party at State House to avoid betraying her region which is the Opposition's backyard.
"She cancelled the trip for fear of being branded a mole. She said she could not make it especially now that Raila Odinga will be battling it out with Uhuru Kenyatta," Nicholas Rajula, the family spokesman said as quoted by the Star.
The spokesman further divulged that the Obama's were careful not to engage in activities that would go against the community's wish "now that Raila is going to contest for the presidency for the last time".
Rajula, however, assured that Ms Obama had appreciated the invitation which was extended to her two months to the October 20 event.
-kenyans.co.ke