A Diaspora Ministry: School for orphaned children in Elburgon Kenya
This school for orphaned children in Elburgon Kenya, was started in April 2009, with 10 children in a mud house, that was rented at Shillings 500.00 a month.
God has blessed this work, and have since moved to a 2.5 acres land, and built a modern school.
This year 2017 there are 120 boys and girls, raging from grade 1 to 7
The children are provided free school uniforms, Books and three well balanced meals a day.
The school has a computer class with 15 Dell computers.
We have provided 2 keyboards, and the children are taught how to play this instruments.
There is a teaching staff of 10, security team of 4 and a kitchen staff of 4.
This is where we started 1n 2009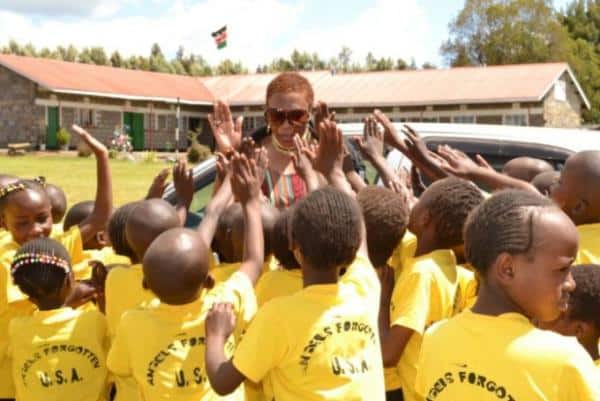 The Co Founder of Angels Forgotten Esther with the children, at the new school.
This is the new class of 2017 with Founder Esther in November 2016