UPDATE:Death Announcement:Kenyan man who died in a Road accident in Oklahoma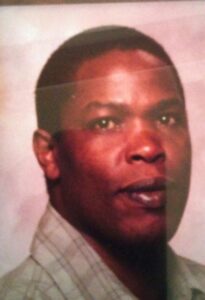 We deeply regret to announce death of our beloved Gideon Njuguna Gachohi in a tragic road accident on Hwy I-40 W in Weatherford OK on Sat 1/14/2017
He was Husband to Jane W Njuguna, Father to David and Naomi Njuguna. Son of David Gachohi (Tene) Ngotho and Naomi Njeri Gachohi of Ndumberi Village, Kiambu County. He was son-in-law to Mr. & Mrs. Francis Wambugu Kariuki of Ol'Kalou, Nyandarua County.
Brother to Njenga Gachohi, Peter N Gachohi, Kimani Gachohi, Mungai Gachohi. Sisters Mrs Wamoro Kihoro, Nancy W Gachohi, Wanjiru Muhura, Wanjiku Gachohi, Mrs. Muthoni Nduati. Cousins to Rev Njuguna Ngotho (Boston), Dorothy N Mungai, Leonard G Mungai, Lucy W Mbugua, Gabriel K Ngotho, Gorret W Mwihia, Josephine W Maina. He was brother-in-law to the late Mercy Waweru, Peter Kariuki Wambugu, Rose Gathoni, Victor Maina Wambugu and Michael Kanyi Wambugu.
He is also survived by a lot of Nephews and Nieces.
Friends and Family are meeting daily at
9708 SW 27th St
Oklahoma City OK 73128
from 6pm to 8pm
Viewing will be held between 11:30am and 1:30pm on Sat 1/21/17 at a venue to be announced later.
Memorial service and Fundraiser will be held on Sat 1/21/2017 from 2pm to 6pm at
Zion's Hill International Church
1807 S Morgan Rd
Oklahoma City OK 73128
For those who can't make it and/or would like to make a contribution, please use one of the following means.
Bank of America under Jane W. Njuguna
Account Number 305005613113 Zip Code 73128
Cashapp is under Jane Njuguna $njeri123
GoFundMe link to make donations
Contact info
Thanks and God Bless!!