Meet the humble Kenyan MPs who lead modest lives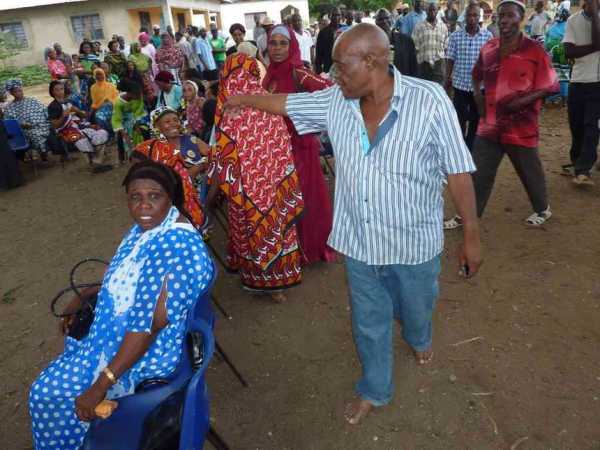 Kenya's 416 MPs are not known for frugality, simplicity or humility.
Far from it. Their public and private style is characterised by luxury, expensive suits and fashion, grand houses in upscale neighborhoods, trendy nightclubs, lots of whisky, fancy cars and entourages of bodyguards and courtiers.
While much is said about high-living MPs, it's reassuring to know there are exceptions. Whatever they have the bank, they don't flaunt it.
At least 18 MPs, admittedly not many, have shunned trappings of wealth and power. They lead modest lives, accessible to everyone, interacting freely in Nairobi streets and their constituencies. They are astoundingly unpretentious.
These lawmakers seem to have borrowed a leaf from M.A. Nanga's book. He's a character in Chinua Achebe's 1966 novel A Man of the People.
Chief Nanga, consummate politician and minister of Culture, is described as "the most approachable politician, whether you ask in the city of his home village Anata".
These Kenyan lawmakers regularly take matatus, sometimes boda bodas, eat in popular roadside 'hotels', chat in barbershops, get their shoes shined at the corner, and shop in downtown streets that intimidate stout-hearted residents.
Some live in decidedly low-rent Eastlands and Eastleigh.
The Star has counted 18 — including two women. That doesn't mean there might not be a few more.
 Meet them:
Kiharu MP Irungu Kangata lives in a modest house in Murang'a town. The first-time MP has no servants, no security detail and no fence at his rural home. He loves reggae.
At first he was mistaken in Parliament for a PA. Once he was barred by security at the gate.
Lawyer Kangata gained national recognition when he fought for Village Market guard Rebecca Kerubo against former Deputy CJ Nancy Barasa who pinched her nose in January 2012. Barasa lost her job.
He sometimes takes a matatu or boda boda in Murang'a or drives his subcompact Toyota ist. He donated his Toyota Prado for weddings, women's and youth meetings, community events and visits of Jubilee brass.
"It is all about how someone was brought up and he or she was socialised. I have no issues with Kenyans, so I drive myself around. Iride boda bodas and mingle easily with people from all walks of life," Kangata told the Star yesterday.
The avid reader of biographies frequents a restaurant on the ground floor of Bruce House, housing his Nairobi law firm.
"Good leaders interact to get a feel for what people go through. They share their ideas and problems, then you figure out solutions," he said.
Second-term MP Nelson Gaichuhie (Subukia) casually walks around Nairobi unnoticed. Sometimes he walks from Parliament Buildings to Taveta Lane behind the National Archives. There he takes a matatu to his Eastlands home.
Kakamega Senator Boni Khalwale is easygoing legislator. Khalwale, aka Mtetezi wa Wanyonge, also walks around the capital and chats with people puzzled by his regular-guy behaviour.
He mostly drives himself. He once told the Senate Public Accounts Committee he sent his bodyguard away until he calls.
Khalwale, seeking to defeat Kakamega Governor Wycliffe Oparanya, once took a minibus with constituents to a UoN graduation ceremony.
"I don't need bodyguards. I am a simple man defending common mwananchi, so I walk and interact freely. When they see me, they see one of their own," Khalwale told the Star yesterday in a phone interview.
Likuyani MP Enock Kibunguchy lives modestly. Last year he was spotted drinking a soda at Easy Coach bus service in Nakuru.
The former assistant Health minister often takes public transport to his rural home. I go to ordinary pubs to drink with common Kenyans, I take matatus and mingle," he says.
Matuga MP Hassan Mwanyoha sometimes is stopped and harassed by suspicious security manning Parliament entrances.
He frequents Kona ya Musa cafe in Diani, Kwale county, and drives a small Toyota Caldina. Constituents say he's easy to find.
Mwanyoha once carried his clothes in a brown A3 envelope on a Mombasa flight.
First-term Likoni MP Masoud Mwahima keeps a low public profile, but he is a people person. His old Swahili house in Mtogwe, Likoni, is open to everyone. At home, he walks around barefoot.
In Nairobi, the soft-spoken lawmaker walks from one end of the city centre to the other, without bodyguards.
Mvita MP Abdulswamad Nassir and his Rabai counterpart William Kamoti also have easy relations with citizens.
Nassir, son of Kanu stalwart Shariff Nassir, comes from wealth but he gets on well with both prominent people and the less fortunate.
He drives a Toyota Premio with untinted windows. No bodyguards. In Parliament, the first-time MP with a taste for trendy fashion often eats with Parliament staff in the canteen.
Kamoti is regularly spotted on Nairobi's Moi Avenue, carrying his own bags after shopping. He sometimes takes public transport.
Others making he list of least pretentious and most approachable are Oljororok MP John Waiganjo, John Kobado (Uriri), Tana River Senator Abdi Bule and Nyamira Senator Kennedy Mongare. They too stroll around without security.
Aldai MP Cornelly Serem frequents a popular Biashara street restaurant, G&R.
In 2014 during anti-terror operations in Eastleigh, Bule was forced to kneel by security officers at a roadblock near Mlango Kubwa. He told the Senate he was driving with his children. Even after producing national and Senate IDs, police rejected them as fake.
Mombasa Senator Hassan Omar, Kabando wa Kabando (Mukurweini MP), Leonard Sang (Buret MP), Esther Gathogo (Ruiru) and Martha Wangari (nominated Senator) also favour simple living.
Both Gathogo and Wangari cooking food and fetch water for community activities.
"Nothing changes when you're elected. You're still a woman and expected to participate in community works," Wangari said.
-the-star.co.ke