Police probe Joho link to alleged drug trade by kin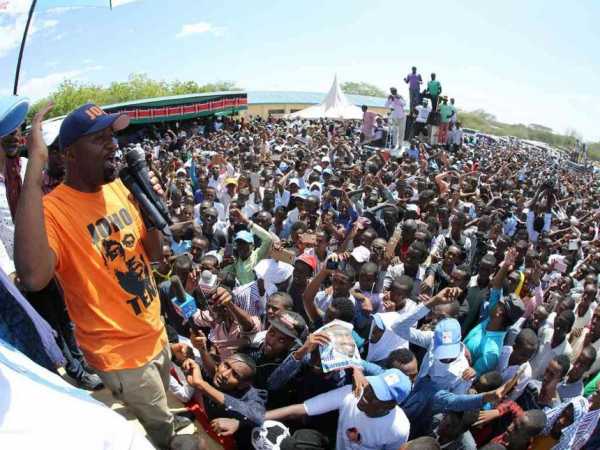 Police are investigating if Mombasa Governor Hassan Joho has any links to the alleged illicit business his purported relative, Ibrahim Khatri, is reportedly transacting, Nelson Marwa has said.
The regional coordinator made unsubstantiated reports that Khatri's house in Ganjoni was ransacked and more than three guns recovered. Marwa said the authorities suspects Khatri is involved in drug business. He said Kharti, whom he did not name, is under thorough and intense probing.
Marwa on Saturday at a press conference in Mombasa questioned why the governor was so "determined" to rescue the suspect.
"Why must he obstruct justice? What is his relationship with the suspect? And why must he mobilise everyone to come and rescue a potential drug baron who is wanted by everybody and with several armories in his house?" he asked.
Joho on Friday said he had gone to the Urban police station to enquire about the crime committed by his relative and why he was arrested under unclear circumstances.
Last February in a live interview on Citizen TV, Joho said he is a law-abiding citizen who has never cut corners to earn his wealth. He dismissed as propaganda claims that he engages in the drug trade, saying "those behind the dirty politics aimed at mudslinging my name will never succeed."
The county boss dismissed as false reports that Mombasa has about 100,000 drug addicts, saying he has been in the forefront fighting the problem through rehabilitation and outreach programmes funded by the county government, the Hassan Joho and Shariff Nassir Foundations, among other initiatives.
Marwa said, "The government is mopping up criminals in all counties."
the-star.co.ke