How Trump orders will affect some Kenyan women, Dadaab refugees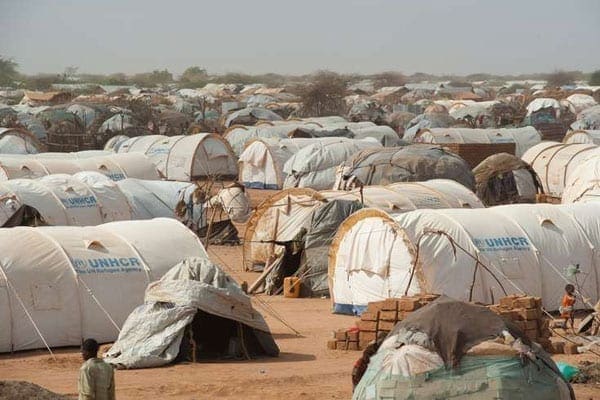 Shifts in US policy initiated by President Donald Trump during his first week in office will likely affect thousands of Kenyan women and some refugees in the Dadaab camps.
Mr Trump is said to be considering additional moves that could have negative consequences for global organisations such as the United Nations and International Criminal Court.
An executive order he signed on January 23 barring US funding for NGOs that provide abortion counselling may lead to "a major disaster," warned Chimaraoke Izugbara, a researcher at the African Population and Health Research Centre in Nairobi.
A so-called "global gag rule" that Mr Trump has re-instituted and broadened not only discourages delivery of abortion-related services in many developing countries but could also result in deep cuts in US funding for various types of health care, including HIV testing.
As much as $9 billion a year in outlays for US international health programmes may be jeopardised by the ban on aid to NGOs that refuse to comply with the Trump order to say nothing to female clients about abortion options.
"Trump's policy means even fewer services will be offered," Ms Izugbara told the Washington Post. "Some women will not be reached, and providers may not be available to offer services."
Critics of the move argue that it could have the opposite of its intended effect. More women in Kenya and elsewhere in Africa may seek abortions because NGOs hit with US funding cuts may have to scale back other family-planning services such as condom distribution. Such an outcome would lead to an increase in unwanted pregnancies, women's health activists say.
"Presumably Trump thought this policy would reduce abortions, and was thus 'pro-life,'" New York Times columnist Nicholas Kristof wrote on Thursday. "In fact, this is a 'pro-death' approach that actually increases abortions, as well as deaths among women."
It is estimated that nearly 8000 Kenyan women already die each year from complications related to pregnancy and childbirth. About 20 percent of those deaths—representing the loss of 1600 women's lives — result from self-induced abortions, Ms Izugbara told the Post.
A separate order issued by Mr Trump on Friday imposes a four-month block on admission of refugees to the United States from all countries except those from Syria, who are subject to an indefinite ban. The total number of refugees to be allowed entry to the US this year is projected to fall to 50,000 from the 110,000 approved by former President Obama.
Somalis living in the Dadaab complex are likely to be among those denied admission to the US for at least the next 120 days.
About 90,000 Somali refugees, many of them from Dadaab, were cleared to come to the US between 2001 and 2015, according to the US Office of Refugee Resettlement.
The order also prohibits citizens of seven Muslim-majority countries–Somalia, Sudan, Iran, Iraq, Libya, Syria and Yemen — from traveling to the US for the next 30 days.
The suspension of admissions to the US by nationals of the seven specified countries does not apply to Christians. "We are going to help them," Mr Trump said in regard to Christians reported to be suffering persecution in the seven countries. "They've been horribly treated," he told the US-based Christian Broadcasting Network.
Not yet signed but reportedly under consideration by the Trump administration is an order for a possible 40 percent reduction in voluntary US funding for UN agencies such as the World Food Programme and Unicef, the children's aid organisation.
This potential order would require US government officials to conduct a review of the impact of such a UN financing cut.
Ronald Reagan, who held the presidency from 1981 to 1989, ordered a similar review. It concluded that the targeted UN agencies, with the exception of Unesco, served US interests. The cuts were thus not implemented.
US adherence to several international agreements may also undergo review. The New York Times reported last week that such a Trump-ordered re-assessment might cover the International Criminal Court, even though the US is not a party to the treaty that established the ICC. The Obama administration did cooperate with the Hague-based court in limited ways.
For example, the State Department's Rewards for Justice programme was extended under Mr Obama to include fugitives from ICC arrest warrants. In addition, US troops handed over to the ICC a leader of the Lord's Resistance Army, Dominic Ongwen, whom they had assisted in capturing in the Central African Republic in 2015.
"It was significant to have US cooperation," ICC Chief Prosecutor Fatou Bensouda told Reuters last week. "I am just hoping that this will continue. We will see."
-nation.co.ke