Upper primary pupils to benefit from laptop project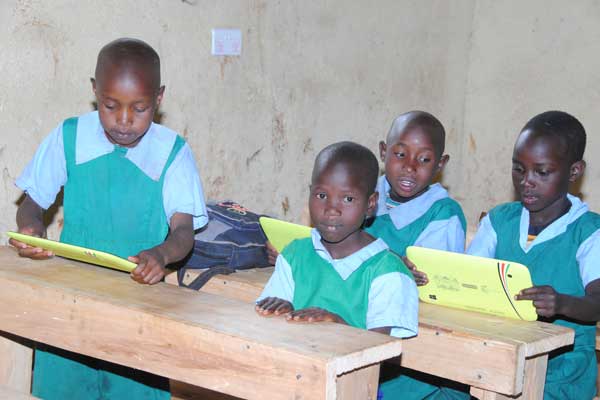 The government is set to to expand the digital learning programme to include pupils from Standard Four to Eight.
ICT Authority Director Paul Rono said the expansion will be implemented during phase two of the program.
"We are hoping to complete phase one in six months, after which the government will embark on giving the tablets to the rest of the primary school students," Mr Rono said.
He spoke at Kipkewa Primary School in Kuresoi North during the opening of a digital literacy programme.
He added that the government would also make the digital content and the teacher training programme available for private schools for free.
"However the government does not have a way of availing the devices to them. The contractors will have to look into that," he said.
Mr Rono was accompanied by Industrialization Principal Secretary Ali Noor.
Mr Noor said the groundwork had begun for a local plant where the tablets would be assembled.
He said the plant would also produce digital devices for the general public.
"This plant will create employment for digital content developers and publishers in the country," he said.
The school received 48 tablets, 2 laptops and a projector.
So far, 330 schools in Nakuru County have received the digital devices.
A total of 691 schools from the county will benefit from the Digital Literacy Programme, including 21 special-needs schools.
Over 1.2 million digital devices will be delivered to public primary schools countrywide.
-nation.co.ke