Joho heads to US for violent extremism meeting, dispels drug trafficking claims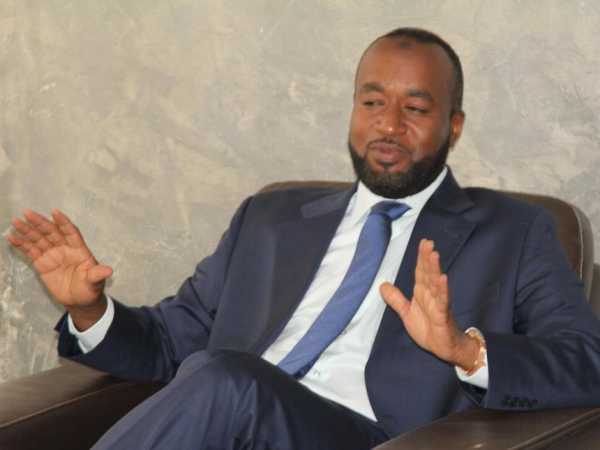 Mombasa Governor Hassan Joho left the country on Tuesday for a week-long tour of duty in the United States.
Joho is expected to land in Washington DC on Wednesday night for a series of meetings of the Strong Cities Network.
He was accompanied by Education CEC Lewa Tendai Mtana and three other county officials.
The trip is likely to end speculation that the Governor is among those wanted in the US over links to drug trafficking.
It comes hot on the heels of the extradition of Ibrahim Akasha's sons and two foreigners to America on charges of running an international drug trafficking syndicated.
Baktash and Ibrahim Akasha, Vijay Goswami (Indian) and Hussein Shabakash (Pakistani), arrived in the US on January 31.
County director of communications Richard Chacha said Joho would have been denied a visa if he had links to the drugs trade.
"The Governor did not face any hurdles in his quest to market the county or present his ideas at the meeting," he said on Wednesday, concerning alleged links to the Akashas.
Tendai said the delegation would support Joho's role as the chairman of the global communication working group of the network.
"His role is key in shaping the balance of power and its impact on cities," the county executive committee member said in a February 7 email to staff.
Tendai said that two weeks ago, officials at the US State Department said they were impressed with the Governor's 'Mombasa Story' on ending violent extremism.
The story is said to have exceeded former President Barack Obama's approach, which the Trump administration wants to cancel.
Read: Kenya has taken steps against prison radicalisation – Uhuru
The core of the Obama approach is that the government does not have all the answers on combating violent extremism.
"How the Governor presents the Mombasa story has potential to establish a new foreign policy idea in the area of conflict resolution," said the CEC.
The team is set to meet Kareem Shora – section chief, office of the secretary, US Department of Homeland Security (DHS).
Joho will also meet Russell T Porter – USAid senior coordinator for the secretariat for countering violent extremism.
The Governor is also scheduled to meet Eric Whitaker, acting deputy assistant secretary, US State Department – the Africa Bureau.
Tendai said: "The State Department asked that we have the US Embassy arrange any Congressional meetings with the help of Ambassador Robert Godec,"
Source link-the-star.co.ke