Kalonzo Musyoka walkout would give Uhuru victory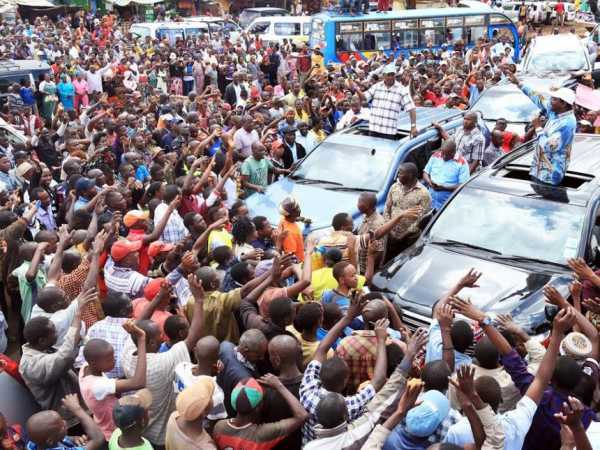 KALONZO Musyoka, Kenya's 10th and last Vice President under the Old Constitution and now one of four National Super Alliance principals, holds NASA's fate in his hand.
His party Wiper Democratic Movement's ultimatum yesterday to the effect that he be declared NASA's presidential flagbearer "or NASA is dead" is no idle threat.
If Kalonzo takes a walk and mounts a lone ranger presidential campaign, Ukambani will almost certainly follow him to the latest school-leaver with new ID and voter's cards.
This is a move that would deny NASA at least a million votes and guarantee President Uhuru Kenyatta a decisive victory on August 8.
Jubilee Party does not need the Ukambani bloc's votes but it will almost certainly get many more of them than it did when it was incoming in 2013.
Memoranda of understanding are absolutely dangerous documents. They are signed in the heat of desperation and are not worth the ink, let alone the paper, they are written in. Opposition leader Raila Odinga probably has only hazy recollections of having pledged to serve for only one term as President (2013-2014) and then handover to Kalonzo.
Kalonzo appears to have preserved the documentary evidence and has produced it at the worst possible time for NASA.
Kalonzo has everything going for him. By walking out of NASA, he will go straight into President Kenyatta's first second term Cabinet and get himself a preeminent portfolio.
NASA will be left with no option but to go for a strictly West Kenya ticket. If Raila gets to be their standard bearer and the ANC's Musalia Mudavadi his running mate, we've seen this combination before – at the ill-fated 2007 race, the 10th General Election.
NASA could try Mudavadi as flagbearer and then ensure that he campaigns even in Ukambani. It is widely speculated that Mudavadi is considered a safer pair of hands than the firebrand Raila and is feared by none, something that not even Raila's most ardent supporters can say of him and keep a straight face.
Mudavadi would have to mount an extraordinary campaign aimed at those who have been dismayed by Kalonzo's last-minute hardball politics and aspects of Jubilee's first term in power. The question will then become whether Raila's Luo community would turn out at all if he was not on the flagbearer.
Kalonzo's uncharacteristic intransigence may well have changed Kenyan politics forever.
Comments on current affairs
Source link-the-star.co.ke