Kenya's super-rich put their wealth in property, new report shows

Kenya's super-rich put their wealth in property, new report shows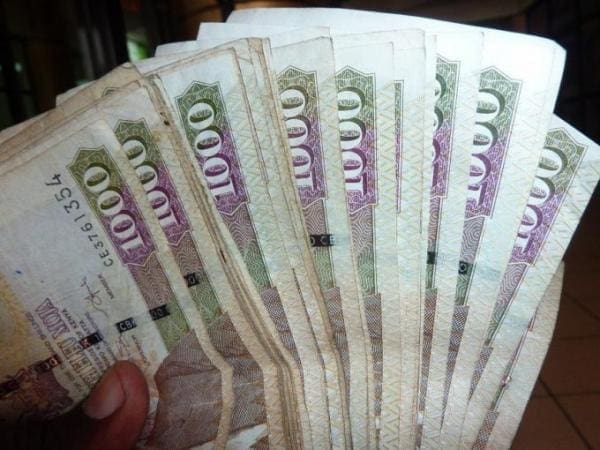 Kenya's richest individuals have sunk their money in real estate as they seek to navigate the volatility that has recently characterised other classes of investments. According to the latest Wealth Report by property consultancy Knight Frank and Stanbic Bank, close to a third of the country's high-net-worth individuals (HNWIs) have allocated their wealth to properties. For another 20 per cent, their wealth is tied to their personal businesses, which range from financial services, agriculture to manufacturing. Investment in equities, bond, cash, precious metals such as gold and silver made up 18 per cent of the super-rich's investments.
The report, which was based on the survey of about 900 private bankers and wealth advisers, showed that 9,400 people became multimillionaires (or were worth more than one million US dollars) in 2016, which is an increase from 8,500 in 2015. The report, unfortunately, does not identify the rich individuals. Naushad Merali, Chairman of conglomerate Sameer Group, which is active in agriculture, construction, information technology, property and finance once featured in Forbes' 2016 Africa Richest List but was later on dropped off.
Another Kenyan ranked in the report but also dropped was Bhimji Depar Shah, the founder of Bidco Industries, which manufactures edible oil. It was the same with the Chairman of Devki Group of Companies, Narendra Raval. It is interesting that Forbes magazine never listed any of the three known Kenyan billionaires having significant investments in real estate. Nonetheless, the Managing Director of Knight Frank Kenya Ben Woodhams maintains that real estate is the most viable investment.
GOOD RETURNS "Kenyan HNWIs clearly realise the long-term stability that property investments offer in an otherwise volatile market together with the good returns that the sector has demonstrated in the past," said Woodhams. Although real estate remains a lucrative class of investment for most high net worth individuals globally, with 24 per cent of the world's richest persons putting their money in property, Kenyan investors have taken the trend a notch higher.
Real estate is touted to be a low-risk investment, and this explains why most of the rich individuals have rushed to put their money in properties. Indeed, most of the super-rich are concerned primarily with wealth preservation and capital growth when making wealth management and investment decisions, according to the Attitudes Survey included in the Knight Frank Wealth Report 2017.
Seven out of 10 of Kenya's wealthiest individuals considered these two factors to be critical when making their investment decisions. And as the country enters the critical stage in its political calendar with the general elections just around the corner, more than half of Kenya's super rich, 63 per cent, are worried about political uncertainty. However, globally, politics does not feature as an integral factor, with only 35 per cent saying that politics plays a key role in their investment decisions.
Kenya's super rich have also developed a love affair with private jets. However, with nine private jets, they pale in comparison with their peers in South Africa (161), Nigeria (85), Egypt (33), Morocco (29), Angola (27), Democratic Republic of Congo and Namibia both with 13, Gabon (11) and Algeria (10).
standardmedia.co.ke
Kenya's super-rich put their wealth in property, new report shows