PAC demanded Sh7.5m bribe from me, says Ngunyi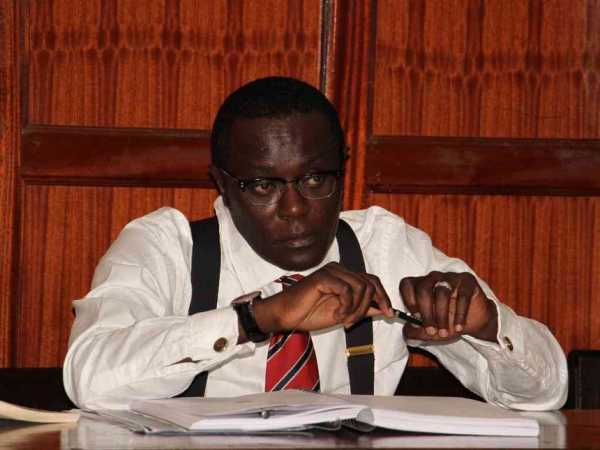 Political analyst Mutahi Ngunyi (pictured) yesterday accused the National Assembly Public Accounts Committee of demanding a bribe during the NYS theft probe.
He called the panel "a fellowship of thugs" for the alleged extortion.
The pundit, who coined the term 'tyranny or numbers', said the committee demanded a Sh7.5 million bribe from him during its probe into the Sh1.8 billion National Youth Service scandal.
On his Twitter account, he said the committee recommended he be charged with perjury because he failed to give the bribe. "PAC is a fellowship of thugs, a demand of Sh7.5 million was made from me. I refused. Now they want me charged with perjury," he posted with the hashtag #PACApologiseToKenyans.
By press time, efforts to contact PAC for comment were unsuccessful.
In its report tabled last week, PAC accused Ngunyi's Consulting House firm of engaging the NYS in a Sh90 million irregular contract.
The committee said Consulting House conspired with NYS officers to defraud the public of Sh90 million by reproducing an existing document with minor adjustments.
The team is chaired by Rarieda MP Nicholas Gumbo. "The Consulting House chief executive officer Mutahi Ngunyi is culpable for plagiarism, perjury and willful withholding information from the committee. He is directly liable for failure to make full disclosure that he had been paid in excess of Sh100 million for other unspecified services from NYS," the committee said.
Consulting House was to generate a concept for NYS restructuring.
Source link-the-star.co.ke