Uhuru goes untamed, brands Raila Kenya's chief complainer
NASA co-leader Raila Odinga has been branded complainer in chief by President Uhuru
– Uhuru hit out at him and his co-leaders for always complaining for the past combined 100 years
– He told them to offer solutions instead considering they had all been in positions to correct them before he became president
President Uhuru Kenyatta did not hold back when he hit out at opposition leaders in the National Super Alliance for being failures.
Uhuru Kenyatta

✔@UKenyatta

Addressed a public rally in Nyamira town. Called on the residents to shun leaders who propagate lies and divisive politics.
Speaking in Nyamira county on Tuesday, March 21, Uhuru told off the opposition for being complainers with no solutions to offer.
"Raila Odinga is the country's biggest complainer. He opt to provide solutions to help Kenyans instead of being the chief complainer. He had opportunities when he was a prime minister and a minister in different governments, he failed to give solutions to problems Kenyans are facing," said Uhuru.
According to PSCU, NASA co-leaders were branded failures with a combined 100 years they served in leading positions in government.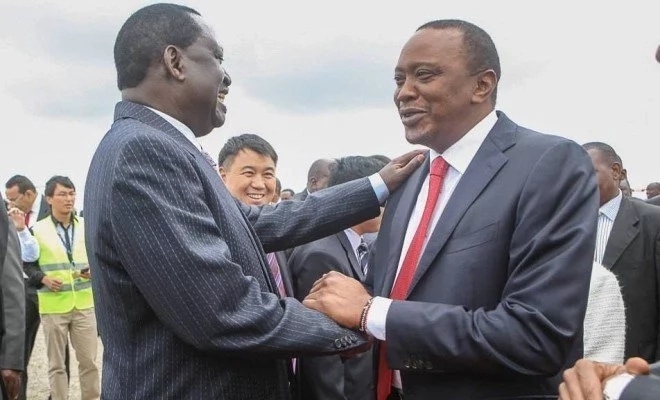 "There are those who talk about the problems of yesterday and provide no solutions. We are different; we are different because we learn from the past and provide solutions to help Kenyans," added Uhuru.
He and his deputy, William Ruto, called on residents of Nyamira to question claims by the opposition that the Jubilee government was nonpartisan and had no development record.
"You should take opposition leaders to task when they try to dispute the facts on the ground that massive road development projects are going on in the country. Ask them to come and see what is going on here when they claim no roads are being built," said DP Ruto.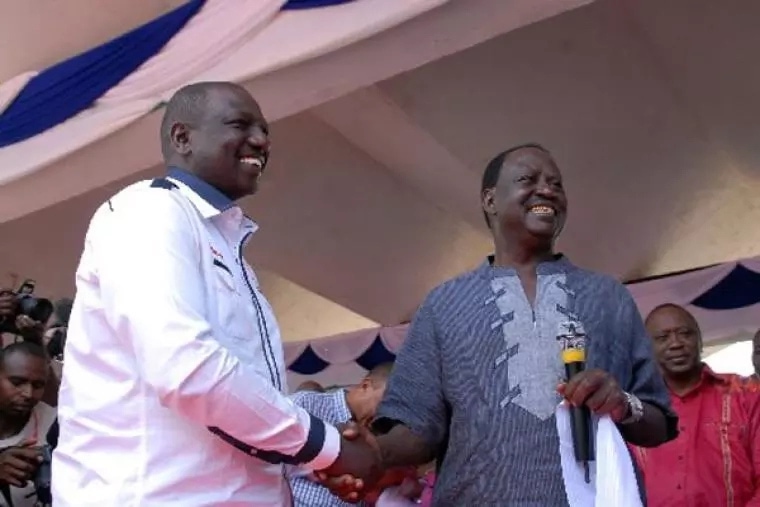 President Uhuru also called on the residents to be wary of opposition leaders who want to use hatred and incitement as a political tool to win votes ahead of the August General Election.
Uhuru and Ruto will be in the region tomorrow as well, drumming up support for the Jubilee Party after it was revealed that Nyamira, Kisii and Migori counties are the swing votes regions that could deliver a win for Jubilee.
Source link-tuko.co.ke