Pastor who prayed for wife's resurrection barred media from burial
Pastor who prayed for wife's resurrection barred media from burial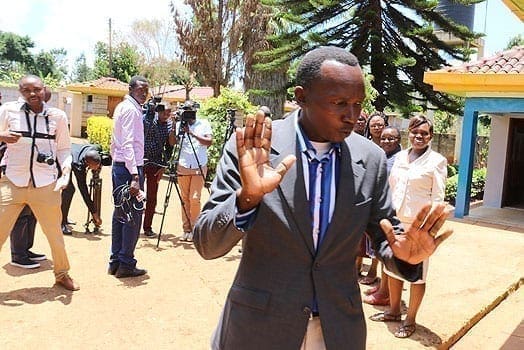 An Embu woman's family, whose husband tried to resurrect her last week, on Saturday blocked journalists from covering her burial.
Pollyrose Ng'endo, 38, fell sick and was rushed to Mwea Hospital, where she died of TB on March 26.
Her husband Robinson Karumba, 40, last Wednesday made news by praying for her resurrection at the mortuary the whole day.
On Saturday, her family barred reporters from her funeral in Rianjeru Village, Mbeere South.
At about 1pm, relatives and mourners spotted the reporters arriving. The family held an impromptu meeting in which they resolved to block journalists from covering the funeral and told them to leave, despite the reporters seeking permission to cover it.
Last Wednesday, Karumba and his followers were at Gakwegori Funeral Home from 8am to 5pm, praying for the resurrection of his wife, insisting she was not dead.
The body was put in the display room and the pastor of the Eagle Prophetic Church and faithful, armed with Bibles, prayed, sang and shouted at the top of their voices. They invoked the name of God to resurrect Ng'endo.
They said she was resting and would resurrect on the fourth day like the Biblical Lazarus who was brought to life by Jesus. The pastor had even carried clothes and shoes that she would put on when she resurrected.
They prayed until they were drenched in sweat and at 5pm, the morgue attendants could not bear it any longer and sought to return the body to the morgue.
Source link-the-star.co.ke
Pastor who prayed for wife's resurrection barred media from burial