Two US women jailed for financing terror in Kenya and Somalia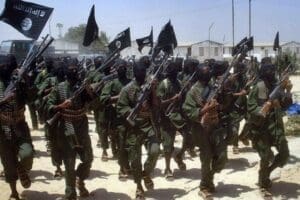 Two women in the US were Friday sentenced to more than a decade in prison for providing support to terror groups in Kenya and Somalia.
Muna Osman Jama and Hinda Osman Dhirane who were arrested in 2014 were sentenced to twelve years and eleven years consecutively for conspiracy to provide material support as well as providing material support to Al-Shabaab.
Jama, 36, and Dhirane, 46, had been charged with sending money to the terror group which was used to fund military operations and safe houses.
The accused are said to have used chatrooms to raise the funds and they openly expressed support for the Al-Shabaab.
According to the US Department of Justice (DOJ), one of the safe houses was used by Al-Shabaab to store weapons and prepare for attacks.
The DOJ statement states that both women were recorded laughing at the killings that occurred at the 2013 Westgate Mall attack in Nairobi and the 2014 Boston Marathon bombing.
Their defence attorney had argued before the court that the women should not be be criminally prosecuted based solely on their advocacy for Al-Shabaab saying it is a freedom guaranteed by the First Amendment.
Source link-nation.co.ke