Storm in NASA as Kalonzo son, Oburu nominated to EALA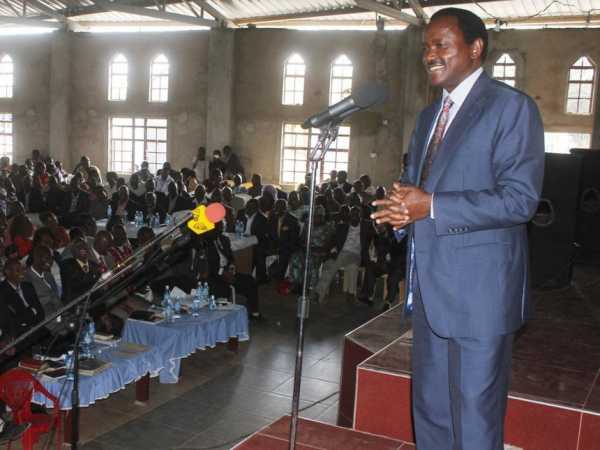 A storm has erupted in both Wiper and ODM, following applications for the nomination of Kalonzo Musyoka's firstborn son and Raila Odinga's elder brother to the East African Legislative Assembly.
Kalonzo's son Kennedy Musyoka and Nominated MP Oburu Odinga are among applicants for the EALA nominees, even as Parliament resumes tomorrow to, among other things, approve the selections or not.
Wiper and ODM are the two major National Super Alliance affiliate parties. The twin-storms have given negative-publicity political fodder to Jubilee.
NASA has campaigned on a platform of inclusivity, which is part of its seven-pillar policy platform articulated in the Alliance's agreement.
"Kalonzo has defied advice that the nomination of his own son will cause an unprecedented public backlash and dent our campaign momentum," a Wiper MP who did not want to be quoted by name told the Star.
It is believed that Kalonzo is positioning his son for presidential succession politics, especially if NASA is vanquished by President Uhuru Kenyatta at the August 8 election.
The Wiper leader introduced Kennedy, the secretary of the Kalonzo Musyoka Foundation, to the public on Thursday last week, after the State suspended the organization and froze its accounts.
"The plan is to have him run as an MP in Mwingi in the event NASA loses out," our sources say.
The EALA is an organ of the East African Community and has a wide-ranging mandate on top of being the legislative organ of the Community.
But Mwingi North MP John Munuve, Kalonzo's lawmaker in his rural backyard, was among legislators who vowed to oppose the nomination, terming it "a big shame".
"I have never heard of Kalonzo's son even being chairman of a cattle dip. This boy has no qualification – look at his CV, somebody who finished school the other day, and is supposed to deliberate on matters East African when he doesn't know his village in Tseikuru," Munuve told the Star.
ODM insiders are also grumbling that ardent, more youthful party supporters were ignored in favour of Oburu, 74.
Oburu is among the longest-serving MPs and was recently trounced in the ODM primaries for the Bondo parliamentary seat.
He was nominated to the current Parliament after a failed attempt to clinch the Siaya gubernatorial contest at the 2013 polls.
National Assembly Majority Leader Aden Duale vowed that they will shoot down the nominations and derided the kind of presidency a Raila-Kalonzo ticket would bring about.
"I want to assure the son of Kalonzo Musyoka and the brother of Raila Odinga that, despite their political party each having a slot in the EALA, I will lead members from both sides of the House to reject them," Duale told the Star.
"We want to tell the country, you can see the leadership that Raila and Kalonzo Musyoka are bringing to Kenya. They talk about inclusivity, they deride Jubilee as composed of two tribes, now their government would be one of their own families."
Immediate former Wiper Executive Director and Deputy Head of NASA secretariat Dr Temi Mutia and Ahmed Ibrahim are among Wiper EALA applicants.
Most Wiper MPs who spoke to the Star said they would support Temi, whom they remarked has toiled for the Party, sometimes without pay.
"Temi is a PhD holder and has been giving free labour as a volunteer. He has made himself a slave working with no pay over the years," Munuve said.
ODM frontrunners for EALA are National Elections Board chairperson Judith Pareno and Raila's long-term think- tank member Abubakar Zein, both of whom are seeking a second term.
Nancy Abisae, who was among ODM's 2012 nominees, is unlikely to get back her job.
An ODM insider yesterday told the Star that Western Kenya will fight to retain their slot.
Meru ODM activist Japheth Muroko, who coined the phrase "Baba while you were away", also applied.
Those eying the EALA nomination through Jubilee are Dr Julius Kones, who lost in the Bomet primaries, and ex-Kamukunji MP Simon Mbugua.
Source link-the-star.co.ke