Uhuru fights to push food prices off polls agenda
Uhuru fights to push food prices off polls agenda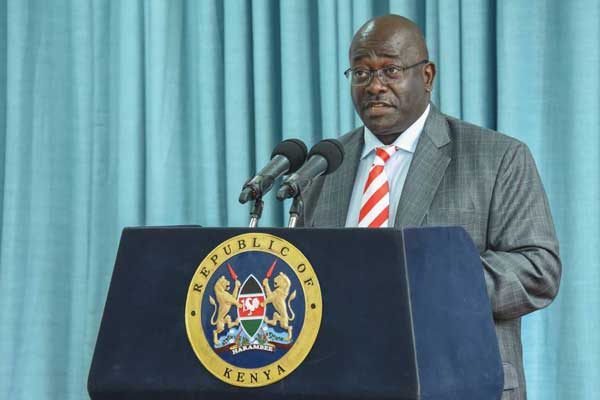 President Uhuru Kenyatta is fighting to address the rising cost of living that has become a campaign agenda for the Opposition, as he hits the road seeking Kenyans' support for his re-election.
On Sunday, a day after he was endorsed to defend his seat in the August 8 General Election, Mr Kenyatta reiterated that funds would be sought to stabilise the prices.
"The President is concerned by the rising cost of essential commodities. He has settled on fresh measures through a supplementary budget to address the situation," said State House Spokesperson Manoah Esipisu.
Mr Esipisu, who was addressing the media at State House, Nairobi, said Treasury Cabinet Secretary Henry Rotich was finalising the details of the supplementary budget before it is taken to Parliament.
Top on the agenda is maize flour, which is the country's staple, and sugar, whose prices have hit the roof as many retail outlets registered reduced stocks.
On Saturday, the President, while addressing the Jubilee Party National Delegates Conference at Bomas of Kenya, was categorical that Parliament must deliberate on how to cushion Kenyans from the increased cost of these products.
"We are a government that believes in providing solutions and not talking about problems," Mr Kenyatta said, adding that the situation had been aggravated by prolonged drought.
He was reacting to National Super Alliance leaders, who on Friday criticised the President, accusing him of deliberately driving many Kenyans into poverty, so that they can remain at the government's mercy.
"The economy is in turmoil. The cost of living is beyond reach for millions of our citizens. From price of unga, bread and milk, to bus fare to rent and paraffin," said ODM leader Raila Odinga.
"We must stand together and liberate ourselves from such kind of life," he added
The National Assembly will resume its business on Tuesday and the Nation has established that Majority Leader Aden Duale is under instructions to prioritise this matter.
However, Mr Esipisu was non-committal on how long it will take before Kenyans start enjoying the reduced prices.
Given that Jubilee lawmakers are the majority in Parliament, they are most likely to approve the government proposals.
The funds will mainly be sourced from re-allocations from other ministries.
Source link-nation.co.ke