China firm bags deal for studies to extend rail to JKIA, city centre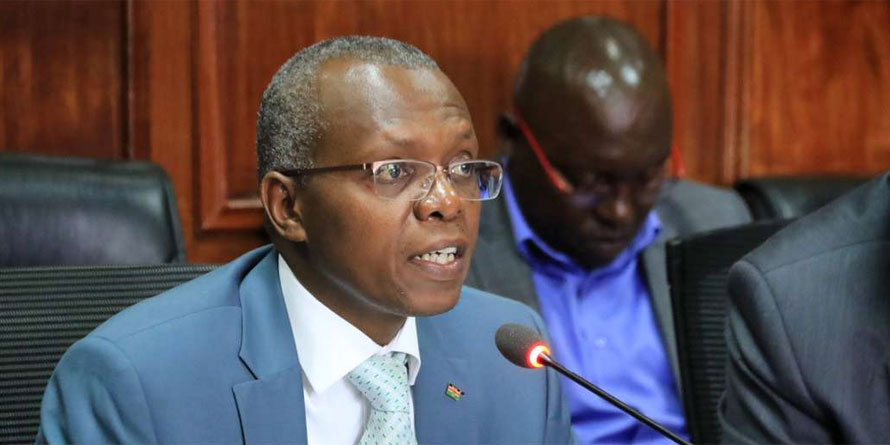 Kenya has given China another sweetheart deal after agreeing to have a Chinese company conduct feasibility studies to expand the SGR to Jomo Kenyatta International Airport (JKIA) and the city centre via Syokimau.
Kenya Railways managing director Atanas Maina said China Road and Bridge Corporation (CRBC) was conducting studies which will set the stage for a fresh financing round of the rail airport link.
"The feasibility studies and preliminary designs will help on defining the various issues relevant in determining whether the project is worthwhile or not. CRBC is doing the studies," said Mr Maina.
"The line will provide service for people leaving Syokimau train terminus into the city and people coming from the city going to JKIA or Syokimau train terminus," he said.
CRBC becomes the latest in a growing list of Chinese firms to be involved in the SGR project, a move which is set to raise criticism over the transparency of the process.
Kenyan officials acknowledge that there was no public bidding for the Mombasa to Nairobi SGR line, which they said was a condition of Chinese lenders to help fund construction.
The line cost Sh447.5 billion including financing costs.
China's biggest freight wagon manufacturer, CRRC Qiqihar, has also been contracted to service locomotives and wagons while another Chinese firm — China Communications Construction Company (CCCC) — will operate the new rail for five years.
The plan to develop the city, JKIA link was mooted in 2011 but was later shelved after the government failed to allocate funds.
"When we did a tender in 2013, the winning bid was about Sh25 billion," said Mr Maina.
The initial design envisaged Syokimau as a large exchange station where passengers would take another train to Nairobi's city centre or the airport.
The plan is considered important to cut on the amount of time spent in traffic.
The original 2012 plan had indicated that the JKIA train would run to the CBD, covering the 22km journey in 25 minutes.
This would save on time on the journey that can last up to two hours during rush hour.
Source link-businessdailyafrica.com