How life has changed for the Makonde community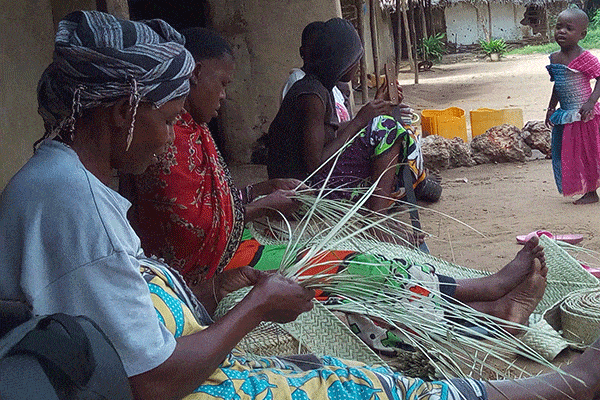 Statelessness is a story that at its heart reveals the struggle of the human spirit to survive, of families believing in each other, and of communities who will stop at nothing to identify themselves.
It is almost five months since the Makonde community in Kwale and Kilifi was granted Kenyan citizenship by President Uhuru Kenyatta.
STRIDES
Today, the Nation looks at the strides made by the community that originated from Mozambique 80 years ago, and the challenges it faces after becoming Kenya's 43rd tribe.
On arrival at Makongeni Village in Kwale, we are received by the community's chairman and spokesperson Thomas Nguli.
The look on his face shows he is a happy man.
Life as stateless people, he says as we settle down, was miserable.
Without identity cards, he says, they could not get employment, open bank accounts and access school bursaries for their children.
They could only dream of getting birth certificates and universal services such as mobile money transfer were equally a mirage.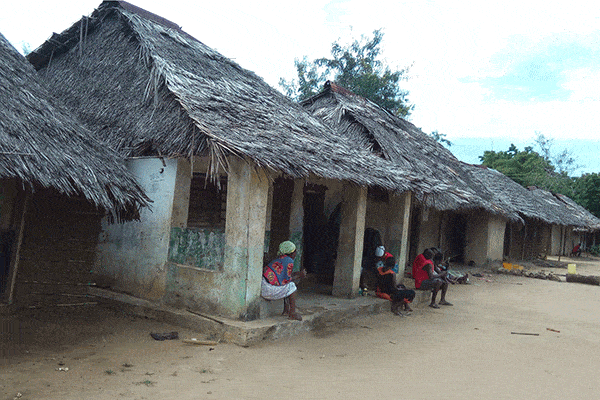 A section of Makongeni Village, where Makonde community lives. Abject poverty is a common feature here. PHOTO | FADHILI FREDRICK | NATION MEDIA GROUP
"The IDs have opened the world before us," he says.
"Before I got the ID card, my phone number was registered in the name of my friend whose ID I used to withdraw cash. Today, I'm registered with my own."
The community has already started getting its share of the national cake after President Kenyatta directed that its youth be given priority in police and military recruitment.
"Our burden as parents has been reduced as we were given a slot of 200 youths who have joined National Youth Service (NYS) and they are earning some money," he says.
They have landed military jobs too.
"We also have six young men who were recently recruited into the police force and military."
Zuena Daniel is one of the beneficiaries of the NYS recruitment.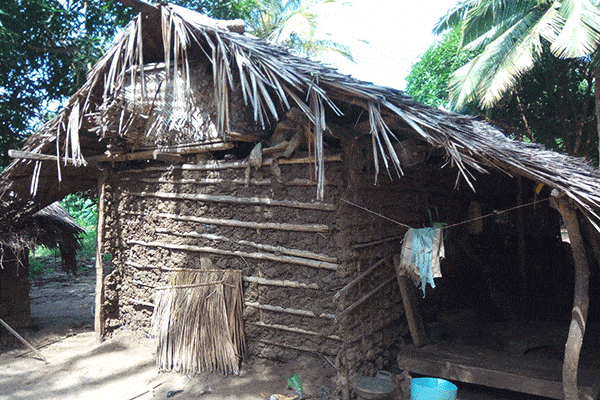 Mzee Punda Masera's house. He faces eviction from his six acres piece of land. PHOTO | FREDRICK FADHILI | NATION MEDIA GROUP
She is optimistic that things will change for the better as she now has an opportunity to change her life and that of her people.
Zuena is also looking forward to participate in the August 8 General Election.
Mtui Hamisi Jeffa, a community elder, says the community was defined "stateless" because their identity was in question.
The Makondes in Kenya are descendants of migrants who arrived in the country after the Second World War to work on colonial farms in Kwale and Kilifi.
They lived on after Kenya's independence in 1963 but they did not apply for Kenyan citizenship at the end of British colonial rule because they lacked papers to prove their Mozambican ancestry.
"We were without doubt one of the country's most invisible and under-represented communities—economically, socially, politically and culturally," he recalls.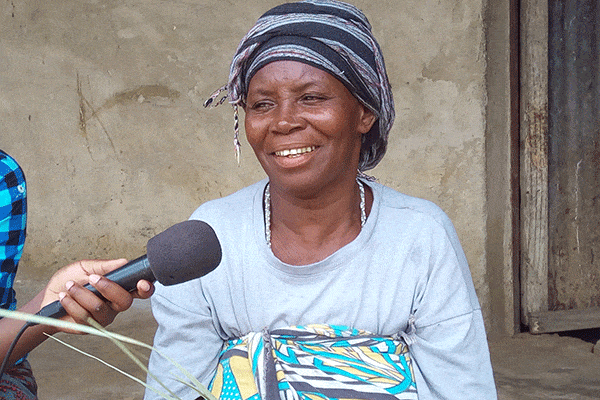 Ms Lucy Sawak says she is happy to have obtained an ID card and looks forward to taking part in the August 8 elections. PHOTO | FADHILI FREDRICK | NATION MEDIA GROUP
The community, he says, lacked a link to both the State and government, and their integration and social acceptance were hard goals to achieve.
Jeffa regrets missing a chance at education but says he is now happy that his children are going to sit for their examinations because they have birth certificates.
"I never sat for my examinations because I lacked the required documents but this is now a privilege for the generations to come."
Paulina Tobias Cosmas, a small-scale trader, says getting an ID has enabled her join women groups in Makongeni that have helped her raise capital and open a business.
"I have now been able to run my own business of frying chicken and I make a living out of it, rather than staying idle," she says.
POVERTY
But Makonde community's inclusion as the 43rd tribe in Kenya was not a cure-all for its problems.
The community, for instance, still faces hurdles in land ownership and getting IDs, especially for the undocumented adults.
Being beneficiaries of President Kenyatta's actions, the community of between 6,000 and 8,000 people has also been branded 'Uhuru's people'.
The counties they call home— Lamu and Kilifi— are perceived to be strongholds of the opposition National Super Alliance.
Abject poverty, the challenge the community has struggled with since time immemorial, also haunts it to date.
A visit to Mangodoni, a village not so far from Makongeni, reveals that the elderly people are living in lack.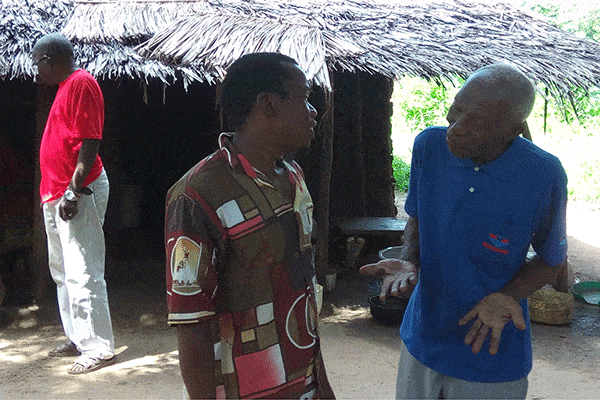 Makonde Chairman Thomas Nguli (left), this writer and Mzee Masera at Magodoni Village. PHOTO | FADHILI FREDRICK | NATION MEDIA GROUP
A small Makuti-thatched house is where Masera Punda, one of the vocal elders of the Makonde community, and his wife Margret Punda put up.
Punda, 78, says, he  is living in fear of losing his six acres of land.
He says he is staring at possible eviction because "someone" came and said he bought it.
"I have owned this piece of land for a long period of time, but now someone claimed to be his and presented me with a title deed bearing his name," he claims.
He appeals to the government to intervene and assist him stop the man he claims is a land grabber.
Nguli, the spokesman, says while they have a long way to catch up with other Kenyan communities, he is grateful to the president and human rights groups that helped them get citizenship.
CITIZENSHIP
"We could not have made it this far if it was not for their contribution," he says.
Kwale Human Rights Network co-ordinator George Jaramba says they are keen to see other stateless communities get government recognition
"The government began with the Makonde for obvious reasons— they started their struggles way back. I believe communities like Wapemba, Wanyaruanda and Warundi will be recognised," he says.
The Makondes, he holds, had lived with other Kenyan communities in various parts of the country and many agreed that they deserved recognition and citizenship.
"As we speak now the Makonde community are as Kenyans as ourselves. They are now going to participate in the forthcoming General Election. This is a big plus for the people of Kenya and the civil society," he says.
Source link-nation.co.ke