Raila Odinga Vs Uhuru Kenyatta: Who is God's Choice?
Raila Odinga Vs Uhuru Kenyatta: Who is God's Choice?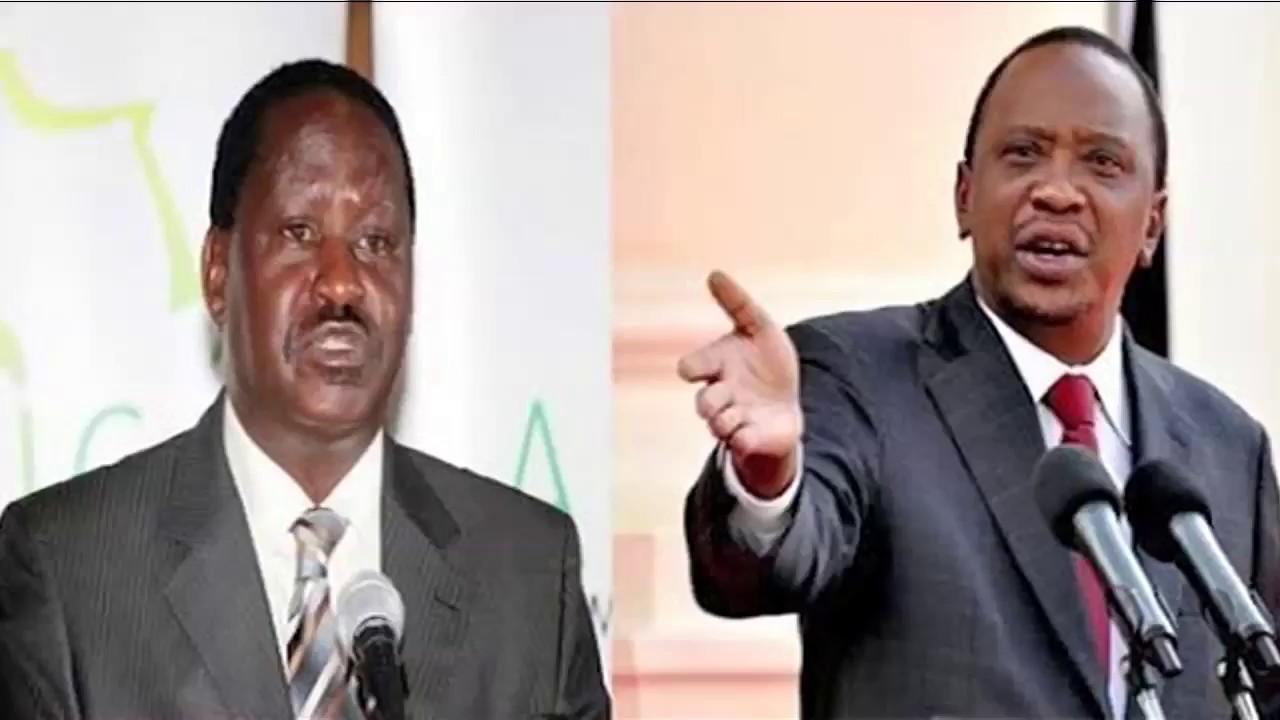 The other most important prayer is for God to do his will. It is here that the divisions are manifested, 'spiritually'. Even those Kenyans who call themselves un-biased analysts are partisan when it comes to the question of God's will in human political affairs. One group that the diaspora listens to is The Fifth Estate led by Mutahi Nguyi. In their YouTube presentation, they selectively use the New Testament to declare that God has willed Uhuru Kenyatta to be president. It is however clear from watching their presentation that their prayer is not based upon honest submission to Biblical Revelation and Authority that lets God Be God in his decision, but it is based upon their 'prophetic imagination' that is based upon their vetting for Uhuru Kenyatta! The will of God is not prophetic imagination, rather, God's will is based upon Divine Revelation consistent with His word in Scriptures.
Romans 13 declares that human government is appointed by God. Some use this to teach that it is God who appoints even the dictators and murderers for his will and purpose. What the biblical history however shows is that God has established human leadership upon the earth (Genesis: be fruitful and multiply and subdue the earth). It is therefore the OFFICE that is appointed by God and is within the will of God. It is not the person! The person holding the office become actuated within God's will after his or her ordination!
The biblical consistency in these matters is that; God demands that man fill the positions of leadership, however it is man who elect an individual and present them to Him for ordination. Americans elected Trump and presented him to God for ordination. Kenyans will elect their leader and present him to God for ordination.
The Biblical call remains clear; it is the individual person who must decide to or not to conform to divine will. God does not conform to our will, rather, He calls us to conform to His will by acting in respect to His revealed Word. Biblical Revelation is the will of God. Ours is to say, "As for me and my house, we will serve the Lord." (Joshua 24:15). God's will is that we chose Him and His will in scripture.
Voting is a human exercise, but service is DIVINE
Teddy Njoroge Kamau (PhD)
HTBluff Associates
BBN TV
Diaspora Messenger Senior Columnist