President Uhuru Kenyatta and Joho Set To Meet Today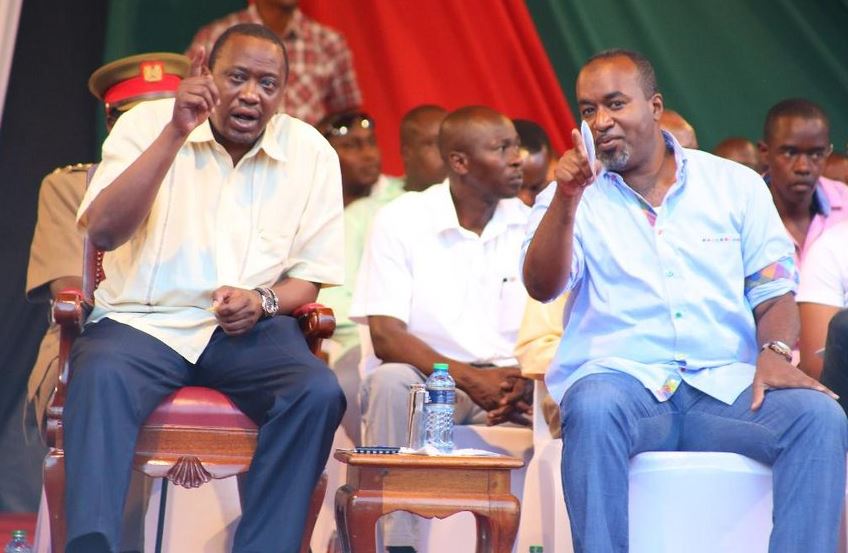 President Uhuru Kenyatta and Mombasa Governor Hassan Joho will likely share a podium today, for the first time since their bitter exchanges during the campaign period.
Uhuru is set to officially open the Mombasa Agricultural Society of Kenya Show at Mkomani, Nyali. The show will run until September 3 and is expected to attract nearly 200,000 visitors.
The Agriculture Society of Kenya (ASK) has already confirmed Uhuru's attendance, and so has Joho's office. In a not very specific statement, the governor's communication director Richard Chacha stated that Joho would be attending the show throughout the week.
Kenyans will be watching how things turn out, considering Joho has for the past few months been declared 'persona non grata' at all presidential functions. The last time the two shared a podium, Joho castigated Uhuru for launching a World Bank project and 'lying' it was a national government initiative. Since then, the Sultan has been blocked by police from attending any function where the president was present.
It will also be curious whether Joho actually turns up, considering his party boss is currently involved in a court case that may end up invalidating Uhuru's win. The message that would send to party hierarchy and supporters may probably deter Joho from attending.
Still in Mombasa, President Uhuru was this week also supposed to open an induction workshop for governors and their deputies. The induction was set to begin on Tuesday, but the Council of Governors has postponed it awaiting the conclusion of the Supreme Court exercise.
-nairobiwire.com