VIDEO: Drama as Matatu conductor clobbered by women over change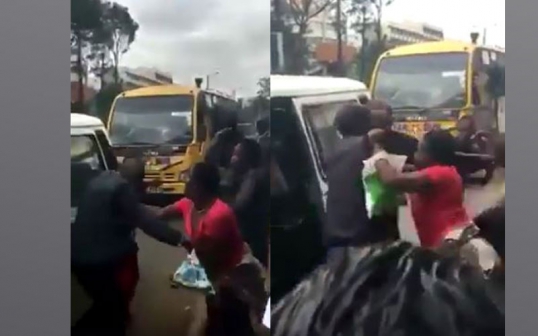 Kenyan matatu conductors are infamous for their lack of etiquette. When they make headlines, it usually is for the wrong reasons.
In 2016, a conductor bore the brunt of a woman's anger after her refused to give her change. In a widely circulated video, the angry women manhandled the conductor while demanding for her Sh80 change.
On 20 August, another conductor was beaten silly by three women after he verbally abused one of them.
In a video seen by SDE, the conductor is overwhelmed by blows from the three women, forcing the matatau's driver to intervene. Speaking to a local website, eyewitnesses stated that not only did he refuse to give back their change, but also went a step further to hurl abuses at them.
The incident, which occurred at a stage in Westlands, Nairobi attracted a huge crowd of onlookers
Source link-sde.co.ke