Auctioneers put billionaire Munga's houses on sale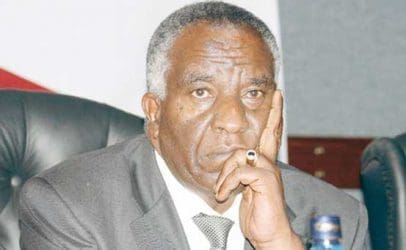 NAIROBI, KENYA:  Billionaire Peter Munga could lose part of his fortune in an outstanding bank debt.
The properties to be auctioned by end of the month are situated in Stone Grove estate in Nairobi.
In an advert placed in the newspapers on Thursday, Galaxy Auctioneers said the properties are registered in the name of Peter Kahara Munga.
"The subject plots are marked as Maisonettes numbers A19, A 20, A21, A22, and A23 and are developed with a four bedrooms with a detached DSQ which is within a gated community with a total of 54 similar units," reads the newspaper notice.
The auctioneers want interested purchasers to pay a refundable deposit of Sh500, 000 to obtain bid numbers which also serve as passes to the auction yard.
A local daily newspaper reports that the foreclosure on Munga's property after he guaranteed a friend's Sh25 million loan.
"Jamii Bora Bank is the creditor seeking to recover the money," the paper reports.
Munga has vast business empire which spans across finance, insurance, education and agriculture.
His shareholding at Equity Bank and Britam in 2013 was valued at over Sh1 billion. He had by then about 58 million shares at Britam. He also  has interests in HF Group, Pioneer Schools, Equitorial Nut, Meru Ginneries and Greystone Industries.
Source link-standardmedia.co.ke