Kamba leaders urge Kalonzo Musyoka to quit opposition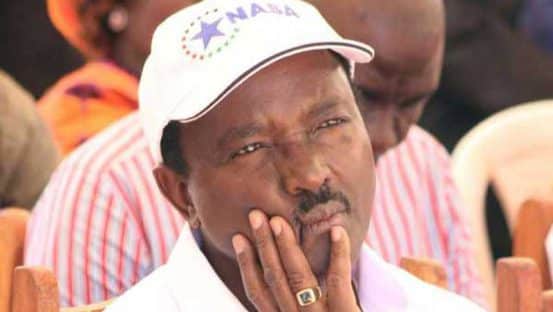 A section of leaders from Ukambani have asked the community to shun the opposition and rally behind President Uhuru Kenyatta.
Speaking at separate occasions in Machakos and Makueni counties respectively, during the Uhuru Express caravan, the Kamba clans governing council of elders and a section of politicians allied to Jubilee asked NASA co-principal and Wiper leader Kalonzo Musyoka to join the ruling party.
The elders led by chairman Boniface Kilonzo held a press conference at a Machakos Hotel, whereas former chairman of Kenya Medical Training College board chairman Philip Kaloki hosted politicians at Kambu market in Kibwezi East.
Mr Kilonzo urged opposition leader Raila Odinga to stop calls for mass protests across the country, saying it was a recipe for chaos.
"The call for demonstrations is not in good faith because they are meant to cause chaos and destruction of property. This is economic sabotage punishable by law," he said.
He termed Raila's withdrawal from the October 26 elections as insincere.
"The only path to leadership in our country is through the ballot. Raila's withdrawal from the poll is an indication that their participation was personal and was not for the good of Kenyans," he added.
The leaders said the community was losing a lot by being in the opposition. Former Mbooni MP Kisoi Munyao said Kalonzo's association with Raila was no longer tenable, terming it a 'liability to the Kamba nation'.
Source link-standardmedia.co.ke