Student arrested after Turkana school shootings, Uhuru orders probe
Student arrested after Turkana school shootings, Uhuru orders probe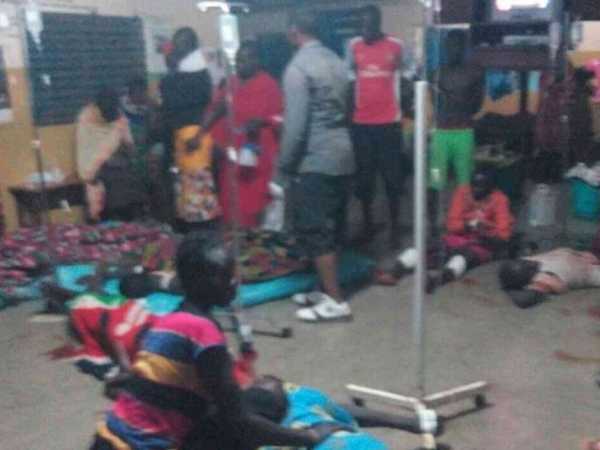 A student suspected to be behind the killing of seven at a Turkana school has been arrested.
Form one student Abraham Lojore, who is from South Sudan, has been accused of going to the school with three assailants.
He had been expelled from the school for indiscipline cases.
Kenyan officers arrested Lojore and took him to Kakuma police station.
Turkana county commissioner Seif Matata said they exchanged fire with the killers but that they escaped.
He condemned the heinous act and asked residents to maintain calm as police investigate.
President Uhuru Kenyatta mourned the victims via Twitter and ordered police to pursue the killers and ensure justice.
"Deeply saddened by the [loss] of young innocent lives lost at [the school]," he said on Twitter.
"My thoughts and prayers are with their families at this time of sorrow and grief. I also pray for the quick recovery of those injured."
Lojore was later arrested by Kenyan police and taken to Kakuma police station.
Source link-the-star.co.ke