Drama Video: Sirisia MP John Waluke fights with his wife in public
Drama Video: Sirisia MP John Waluke fights with his wife in public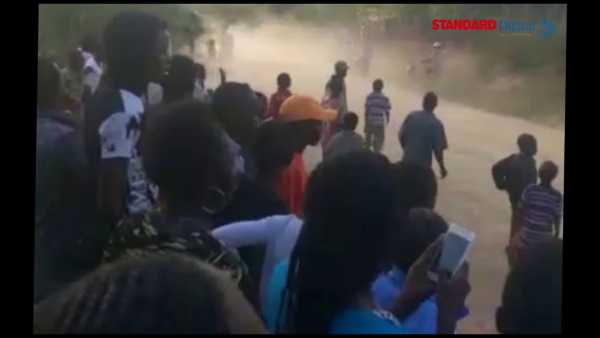 A video of Sirisia Member of Parliament (MP) John Waluke fighting with his wife in public has shocked many.
The incident that took place in Chwele Market, Bungoma County, left many wondering why the two were fighting as the cause of the drama is unclear.​
The young wife, who seemed very angry in the video drove off and came back trying to hit the Sisiria MP.
Mr Waluke was proposed by over 10,000 Jubilee officials as the Party interim Chairman in Bungoma County back in November 2016.
In November 2017, Ford Kenya candidate Levi Makali challenged the win of Mr Waluke's victory in the August 8 election citing irregularities.
Mr Makali said that Waluke incited violence and intimidation on the voters before and on the voting day.
Drama Video: Sirisia MP John Waluke fights with his wife in public