Ticket price for Jaguar's concert in Mombasa most expensive in the history of Kenya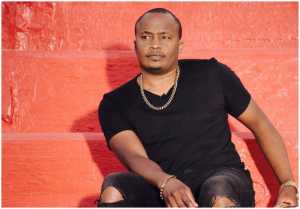 Kenyans are mocking Starehe MP after he announced ticket price for his planned end year party. Revelers will have to part with thousands of shillings to attend Jaguar's concert.
Jaguar is slated to perform at Club Lambada Mombasa on December 31st. The Starehe MP shared a poster of his concert and netizens were shocked.
Kenyans couldn't stop grumbling after seeing what Jaguar is charging revelers. The poster shows ticket price for the concert is $500 or Kes 51,652.
It's not clear whether the price indicated on the poster was as a result of typing error. All the same Kenyans went on to troll the musician over the exorbitant ticket price.
Kenyans react
Below are some of the comments from Kenyans after they found out Jaguar is charging 51k for his end year party:
Derrick Kevin Nyabuto: Haha entry is 500 dollars kshs, whatever currency that is lol. Your flyer is just as confused as your music. You couldn't even check it for errors and you expect anyone to get any form of message from the garbage you call music.
Dan Awange: Lets be Civic, might be a typo error Entry IS…500KSH. Where is the pain in that. As to his passion of Music, Jaguar still has his fans alongside his supporters. Tukutane Lambada…..
Susan Odhiambo: I would have before but now I hate your music as much as I hate you so no….wewe mwenyewe nikigeugeu..
Wycliffe Getaro Winds: Entrance 500 dollars???..huyu designer wa hii poster must be illiterate like Jaguar himself….ata Jaguar can't recognise that petty mistake before apost!!!!enyewe jubilee ina wajinga wengi
Oscar Owuor: Did you actually pay the moron who made that poster? Which currency is that. Jaguar is actually someone's MP. The hell
Iraitoh Joesse: Wewe na pastor KANYARI no different,, tofauti ni kichwa tu,, wewe umebeba Gumawe,
George K Kiarie: Don't play with Kikuyu's.. Dollars sign is for those who are able to pay $500 and you can ignore dollar sign and pay your 500..business minded
Sylvia Sly: 500 dollars that's 50k Kenyan shillings uniimbie wimbo ya kigeugeu na kipepeo??
Muli Antonio: $500×100=50k Muli Jeremmy Juma Alex Kujeni muone entry ya jaguar ni 50k ?? hiyo imenunua ukambani mzima ???
Comfort Antallah: We sent you to parliament so that you stop singing this shitting crap ! Akothee ndio mwingine…
Mikeson Khood: Msaani uS dollar sina priss convert that money into our shs Kenyans money.
Wilfred Mwaura: Hiyo Pesa yote unatafuta ya nn bro si hiyo unitumie hata mm nisikie venye masonko husikia wakiwa na dooo
Chege W. Chege: $500 is 50k. I hope I read something differen