Kenyan student arrested with drugs at Palolem in India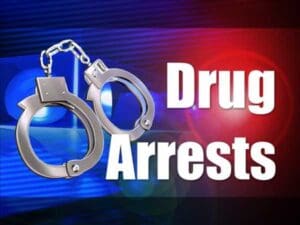 Canacona: In a narcotic raid conducted on the intervening night of Saturday and Sunday, Canacona police arrested a Kenyan student with alleged narcotics substances worth Rs 2.4 lakh at Palolem in Canacona.
Divulging the information at a specially convened press conference at Canacona police station, PI Rajendra Prabhudessai said that acting on a specific information the raiding team headed by PSI Tukaram Chavan and consisting PSI Prashal Desai, head constable Vijay Kalekar, police constables Ramkust Faldesai, Udesh Kerkar, Dananjay Desai, Santosh Naik and Akshay Naik intercepted at the parking lot at the entrance of the Palolem beach and searched a Kenyan in the wee hours of Sunday and found him in possession of alleged narcotics substances.
A case is registered against the accused Elijah Malcolm Onyango (21) under Sections 21(b) and 22(c) for alleged illegal possession of commercial quantity of Cocaine weighing 10.49 gms worth Rs 60,000, two perforated sheets (LSD) weighing 0.33gms worth Rs 80,000 and 20 ecstasy tablets weighing 5.52 gms worth Rs 1 lakh.Onyango is a permanent resident of Suna, Migori in Kenya, but currently he is temporarily residing at Kolhapur in Maharashtra.
A cell phone, an internet modem and a wallet with cash of Rs 2200 was also attached in this regards Prabhudessai said. Since the accused is a foreign national the Foreigner Regional Registration Office (FRRO) in Panjim is informed to intimate the Kenyan embassy in Delhi, the police said.
Meanwhile, the locals from Canacona have appreciated the Canacona police for coming down hard on narcotics trade in the taluka with this arrest being the biggest seizure and tenth arrest under NDPS Act this season in the taluka.
The case is being investigated by PSI Tukaram Chavan under the supervision of PI Rajendra Prabhudessai. [H]
-GoacomGoacomgoacom.com