Murang'a Jubilee MCA's fight due to assembly leadership disagreement

Murang'a Jubilee MCA's fight due to assembly leadership disagreement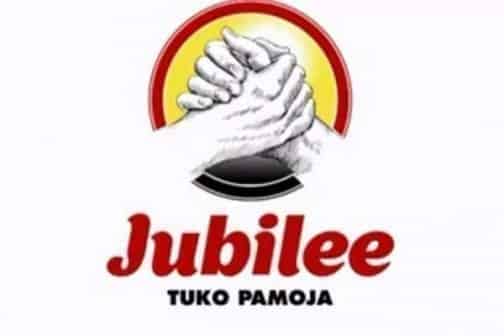 Fist fights erupted at a Kiambu hotel on Friday as Murang'a MCAs met to plot assembly leadership changes.
The meeting organised by the county's Jubilee Party chairman Simon Gikuru degenerated into fights after MCAs opposed to the idea stormed in.
Sources who sought anonymity indicated the meeting was on removing Majority leader Eric Kamande, Chief Whip Simon Wamwea and deputy Chief Whip Ruth Wambui.
The sources said ward representatives linked to the three had been locked out of the meeting for two hours and that when they were finally granted entry,  they demanded to know why they had been kept off.
"When we asked why they locked us out, they ganged up and beat us up," one MCA said.
Gatanga's Nahashon Gachuhi sustained injuries on the head and was rushed to Aga Khan Hospital.
He and others who were injured recorded statements at Runda police station and obtained P3 forms.
Charles Muthoni, a Jubilee official, sustained neck and head injuries after being hit with a piece of metal.
Muthoni, who spoke to The Star in his hospital bed, said some of the 28 MCAs who were in the meeting had hired about 15 youths to attack them.
"There were only three of us so we did not stand a chance," he said, adding they suspected they were locked out of the gathering as they would oppose the agenda.
But the chairman denied there were fights saying the three caused commotion and were ejected by security officers.
He said they got injured while fleeing and that "it was nothing serious".
"The meeting went on well and we conclusively discussed our agenda,"Gikuru added.
He said the 28 MCAs elected Kimorori Wempa's Amos Murigi as the Majority leader, Mbiri MCA Duncan Muturi the deputy, Nominated MCA Joyce Wambui as Chief Whip and Mugumo-ini MCA Francis Githuka as the deputy.
It is alleged the changes were influenced by local leaders keen on positioning themselves for 2022 general elections.
Sources in the assembly also indicate MCAs are split between supporting Governor Mwangi wa Iria and Devolution Principal  Secretary Irungu Nyakera.
The new Chief Whip is Nyakera's sister.
Murang'a Jubilee MCA's fight due to assembly leadership disagreement