MISSION FULL OF SIGNS AND WONDERS-God of all comfort
MISSION FULL OF SIGNS AND WONDERS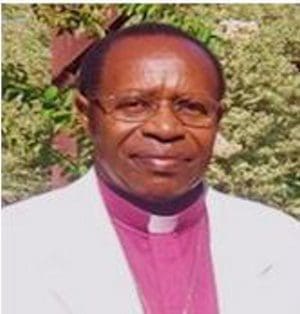 On March 3, 2018, Mary and I were on a mission to Lowell, MA, to attend the anniversary of Ezra Christian Radio . Inquiring about the weather, we were informed that it was snowing and raining en-route to Boston. We prayed that God would give us good weather. 
The first sign and wonder took place at Chicago airport as we were waiting to board the plane. Across from where we sat was an African America woman with a baby boy. The baby cried as loud as he could. The mother held him to her breast and communicated a positive attitude until the baby was quiet. I quietly appreciated the way the mother was handling the boy. A divine voice whispered to me, "She is a great mother and the child will grew to be a great man of God!"
When we were boarding the plane the mother and the baby proceeded before us.  As I was passing the baby, he looked at me with a great smile and grasped my thump tightly as though he were saying, "I will not let you go unless you bless me." I then blessed the baby and told the mother that, "this boy will be a bishop."
The mother of the baby reminded me how my mother dealt with me when I was a little boy. If I would cry she soothed me with words: "Don't cry my papa (father)." She referred to me as 'father' because I was named after her father. The community spiced it by the nicknaming my mother 'Wagatungu' (Gatungu being my given name and maternal grandfather's name. The name means that she is my mother and my daughter. Interestingly, five of my titles-Papa John, Father John, Abuna, Padre, and Patriarch- mean 'father.' It is interesting how we learn the attributes of God from the mother. The baby boy who cried and the mother who positively soothed him were learning that the creator is a God of all comfort who comforts me when I am hurting..
You are cordially invited to meet THE QUEEN OF SCIENCES(Theology) by visiting   http://ancciuniversity.org/university/application.