Kenya Yetu: Ridiculous County By-laws that can land you in jail
Watch out on county laws that can land you in jail
Kenya Yetu: Ridiculous County By-laws that can land you in jail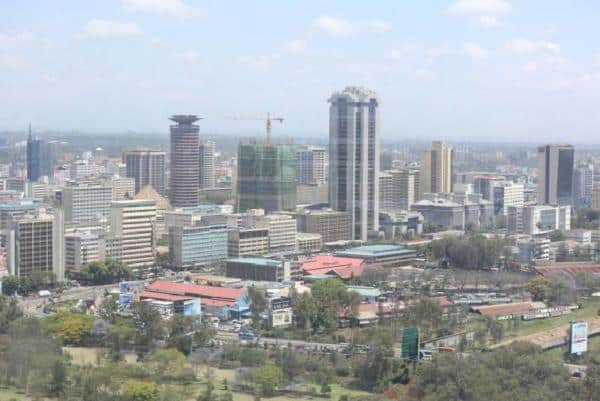 Do you live in Nairobi City and have been harvesting rain water? Be warned. City authorities can land on your gate for breaking a city by-law. Never mind the fact that city taps have gone dry for months and the rain water is the only drop of hope. Feeling thirsty already? Hold on. It gets even hotter.
The city by-laws also forbid job seekers and those waiting for friends and relatives from idling for long hours in residential areas. County askaris have powers to arrest you and have you charged in court. If you are waiting for your girlfriend to exit her parent's gate and she's taking long, city authorities expect you to wait in a recreational area like a park, bus stage or better still a restaurant. Otherwise you have to go all the way to Uhuru Park, Jeevanjee Gardens, Central Park and City Park.
A by-law is a regulation made by a local authority or corporation for management of its affairs. Each of the 47 counties have by-laws that govern its day-to-day operations as it offers services but many residents are not aware.
COLONIAL LAWS
Some of the laws inherited from the British colonialists have seen some counties go back to the drawing board to make them fit with the current lifestyle and changing times. Nyeri County has unique by-laws. Have you ever boarded a Public Service Vehicle with ripe banana peels strewn on the floor or dirty seats? The Public Service Vehicle owner is guilty of an offence and they can be arrested and charged with committing the offence that attracts a fine of Sh5,000. There is more. Unhygienic use of public latrines in the county in a manner likely to cause a nuisance is also an offence according to its by-laws. It attracts a fine of Sh2,000. It may look small but its costly given that you only paid Sh10 to use the facility.
Mothers who dispose off baby diapers aimlessly can also land in trouble. The same applies to women who throw used sanitary pads and men who dispose off used condoms in unhygienic ways. This recklessness attracts Sh2,000 fine if caught by the county askaris.
Kiambu County residents who prepare and sell mutura in public spaces need to obtain a Sh500 licence from the county government or risk arrest.
In Garissa County, pastoralists are not allowed to walk their camels into the town and if found can be arrested by the area officials. The fine is Sh1,000 for every camel impounded. For those thinking of starting outdoor business in Machakos County, think twice before you drive around in your noisy pick-up vehicles.
You are not allowed to advertise your products using a bell gong, shouting or any other noisy instrument without the county government's express permission.
If arrested and are charged in court you are liable to a fine not exceeding Sh5,000 or seven-month jail term.
Kisii also has strict by laws. Traders jostling over space or fighting over customers in public markets have every reason to be worried.
The law gives the county directorate powers to evict any person who conducts themselves in such a non-professional manner from the market place.
If found guilty, the person is liable on conviction to a fine not exceeding Sh50,000 or a term not exceeding six months imprisonment.
In Kitui County, it is a criminal offence for herbalists to carry out their businesses without permits. For those who operate in their vehicles, they need to part with Sh3,000 per year, herbalists without vehicles Sh2,400, those with shops Sh5,000 and herbal clinic with a lab Sh10,000.
Kenya Yetu: Ridiculous County By-laws that can land you in jail