Police appeal to woman raped on Nairobi street to identify culprits
Police asks woman to help identify rapists captured on video

Police appeal to woman raped on Nairobi street to identify culprits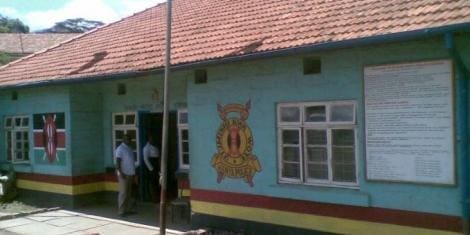 Police have appealed to a woman who was raped as a group of men watched from a distance on River Road, Nairobi, to help identify the culprits.
The woman was raped by a man believed to be a street boy, as about four others watched and cheered on.
Her attempts to resist were thwarted after the men threatened to kill her.
Nairobi Directorate of Criminal Investigations Nicholas Kamwende has appealed to the woman to come forward and help them trace the gang.
"That was wrong and criminal. We urge the victim to visit my office or Central and help us in getting the men behind it. This can happen again to anyone," Mr Kamwende said yesterday.
He said a team of detectives has been assembled and ordered to pursue the matter to the end.
The rape ordeal is captured in a video that was taken on an unknown date. In the amateur video, a young man, only identified as Baite, attacks the woman.
The woman screams for help, saying she is being raped, but one of the members is heard threatening to kill her. The woman pleads with them not to kill her as she gives up the struggle while the excited squad watched on cheering on Baite to go on.
"Don't kill me please and please warn that person to stop recording. He might cause me to be killed," cried the woman, who had already been overpowered.
The crowd cheered on through the ordeal while the woman remained silent, only struggling to cover her face.
The video came out as pedestrians using the route said they know the said place as a rape den.
The upsurge of glue-sniffing and shaggy street children is making walking on the streets of Nairobi dangerous, especially for women who risk being raped, members of the public that risk losing phones, handbags or other belongings.
Police appeal to woman raped on Nairobi street to identify culprits