I want legacy of a united Kenya, Raila says at meeting with Dr Kirubi
I want legacy of a united Kenya, Raila says at meeting with Dr Kirubi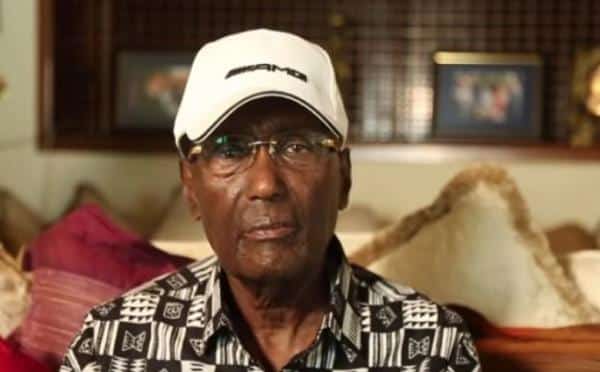 NAIROBI, Kenya, May 29 – Opposition chief Raila Odinga says he wants to leave a legacy of a united Kenya before he retires.
Odinga made the remarks on Tuesday morning when he called on businessman Dr Chris Kirubi at his Nairobi home, saying this informed his decision to shake hands with President Uhuru Kenyatta.
The Opposition leader says they will work towards fostering unity among all tribes in the country, to an extent where an individual's last name does not matter.
"If I can make the contribution in the next a few years to create the conditions of uniting this country, so that people will not feel as strangers in their own country; their name will not be a curse but a blessing… where every Kenyan will be able to move around the country and be able to realise their potential, I will feel that I have lived a useful life in our country and I will be happy to retire peacefully," Odinga said.
On his part, Dr Kirubi lauded the two leaders for agreeing to work together saying this will firmly anchor their legacy in Kenya's history.
Dr Kirubi said he was pleased that Odinga made the announcement at his residence.
"It is a very major pronouncement coming out at my house; President Uhuru has his four pillars for his legacy, your pillar is beyond some of these things. We have to bring Kenyans together. That is bigger than anything else you can deliver to Kenyans," the businessman – who is the Chairman of Capital Group Limited – asserted.
Dr Kirubi said the country will attract more investors if they are guaranteed peace after every five years when Kenyans return to the ballot.
He challenged the two leaders to keep the eye on the goal and not lose track over 2022 General Election.
"Let us talk about that legacy and not about cheap politics of 2022," Dr Kirubi said.
His word to Odinga was "you are a son of Kenya to develop and create a country that young Kenyans will come and know that here passed a great leader."
The seed of handshakes, Odinga said, started a while back when Dr Kirubi took former President Mwai Kibaki and his father Mzee Jaramogi Oginga Odinga to his office for unity talks. Odinga insisted the unity talks were about the country and not two tribes.
"This country has a great potential but it has been a perennial underachiever," Odinga said.
The Opposition chief was accompanied by lawyer Paul Mwangi during the meeting.
Mwangi is a co-chair of a committee jointly appointed by President Kenyatta and Odinga to oversee the bid to unite Kenyans. 
By JOSEPH MURAYA
I want legacy of a united Kenya, Raila says at meeting with Dr Kirubi