Death Announcement/Fundraising For Ken Stravens Of Toronto, Canada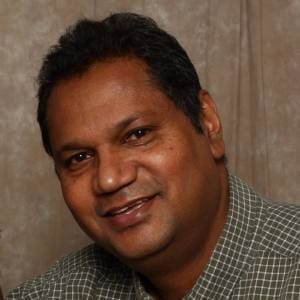 It is with grave sadness that we announce the demise of our brother Ken Stravens on 24th July 2018 in Toronto, Canada. He succumbed to stage 4 lung cancer after a yearlong fight with it.
Ken received Jesus Christ as his Lord and Savior in 1983. After working in the marketplace for several years, Ken sensed the Lord calling him to join as a full – time missionary with LIFE Ministry Kenya (Campus Crusade for Christ) in 1991.
For three years before he met his wife Emily, he served in Kisumu, Kenya reaching out to students at Maseno University. He also ran a weekly young professionals Bible study and was involved in conducting training workshops and seminars with several local churches in Kisumu to equip lay people in skills of evangelism and discipleship.
He got married to Emily on 6th August 1994. Emily, who had come to know the Lord in 1983 in Nairobi, later left her banking career to join Ken and they moved to Kampala, Uganda so she could attend the LIFE Ministry New Staff Training for nine months.
He later pursued his postgraduate degree in Bangalore, India after which he was challenged by the leadership of Campus Crusade to pioneer a post – graduate leadership school in Harare, Zimbabwe, the Africa Leadership and Management Academy (ALMA). At the same time he was also asked to help open up the ministries in the Indian Ocean Islands where Ken's heart has always been.
In 2003 and after serving in Zimbabwe for about five years, the Stravens felt the Lord leading them to focus on the ministry of Campus Crusade for Christ in the Indian Ocean islands of Seychelles, Mauritius, La Reunion and the Grand Comoros.
They were stationed in Mauritius and saw the Lord using them to build the ministry from scratch. After establishing the office in Mauritius and ministering on the campus, with the local churches and in the marketplace, they were challenged by the leadership to move back to Kenya to give leadership to the Kenyan ministry where they served for about three years between 2008 – 2010.
After his stint, the Stravens felt led to move to Toronto where they have been for the last 7 years reaching and sharing the good news of Jesus Christ with the diverse people groups in Toronto.
We celebrate the Life of this gallant soldier of the Cross and are inspired by his faith in the Lord Jesus to the very end, in spite of immense pain. May the Lord cause us to be equally faithful to him till he calls us home.
We pray for his strength and Comfort to his wife Emily Stravens and his two daughters Natalie and Eva. We are engaging the family on funeral arrangements and will keep you posted on memorial and burial plans.
A condolence book will be stationed at LIFE Ministry Kenya Headquarters where condolences may be registered beginning Monday July 30, 2018.
---
Dear friends and well-wishers of the Stravens family;
On Wednesday July 25, 2018, our dear friend Pastor Ken Stravens entered the glorious presence of the Lord. Ken had been battling late stage lung cancer for the past year.
On behalf of the family, we would like to invite you to a prayer and fundraising function on Sunday July 29, 2018 from 4 pm. This will be at Ahadi Ministry (Anglican Church) at 1695 Dufferin Street, Toronto, ON M6E 3N9.
Your prayers and generosity to support Emily Liluka and her daughters Natalie and Eva during this difficult and trying time will be greatly appreciated.
Blessings to you as you purpose to come and comfort the Stravens family. Details of Ken's final send-off will be communicated soon.
For refreshments, please bring some finger foods to share. Hot beverages and water will be provided.
Ps. In case you cannot come in person to the event on Sunday, here are other means of sending your contributions.
Go Fund Account:https://www.gofundme.com/ken039s-battle-with-lung-cancer.
By Interac transfer to Emily: [email protected]
Philip Makutsa on behalf of the planning committee.
~Wakenya Canada
---
Good evening God's people! I thought to forwad this information to allow us have more reason why we should support this family.
In Canada there are many options to fulfilling one's needs, you can take loans or life insurance. But that does not apply to the Stravens. They were( and are) AFRICAN MISSIONARIES to Canada on Visa.
If you have ever been to Canada on Visa (I was for 13 years ) you know it can be tough to find yourself in this situation. That's not to mean that having the right papers makes you secure from need. But this Pastor's and the whole family's story is sure inspiring for our time.
Pastor Ken reminds me of St. Paul in the Bible who carried out a number of missionary journeys. Ken's final words were a sermon to the living.
Inspiring is an understatement.
Tomorrow this family will appreciate your financial support but especially your presence
So just come and be there for them. Because
this is our journey.