Vera Sidika headed to Hollywood? Hints at Beverly Hills premier
Vera Sidika headed to Hollywood? Hints at Beverly Hills premier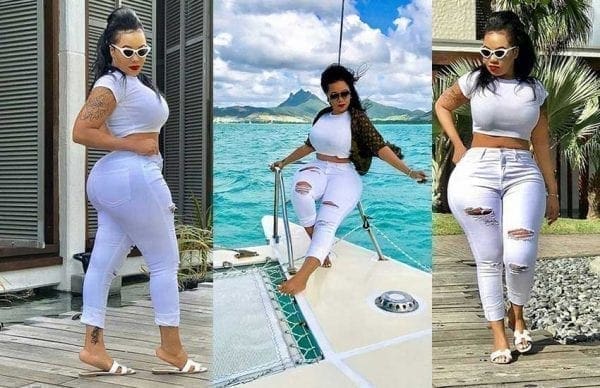 At the rate at which success is knocking on Vera Sidika's door, it is safe to say that she is going places. The curvy beauty is reportedly set to star in a Hollywood show titled 'The Pearls of Beverly Hills.'
Vera disclosed that the show will also feature female heavy weights in the African continent. A development from her earlier statement that she would star in a show while she was in California.
"So much drama on this one! Top boss ladies from different countries in Africa,
come together to bring you the most exciting reality show that will have you on the edge of your seat. The Pearls Of Beverly Hills …Coming Soon…" she posted.
What many thought was just one of her many holidays in the US, turns out that she had landed a mouthwatering deal.
"LIGHTS, CAMERA, ACTION," her post read alongside a photo of the beauty behind cameras.
According to the show's social media sites, LPDBH will premier soon.
This will be not be her fists stint though.
The starred in 'Nairobi Diaries' before calling it quits citing that the show producers were tarnishing her marketable image for the sake of show ratings.
Vera Sidika headed to Hollywood? Hints at Beverly Hills premier