Seven Best Countries That Kenyans Can Go To
Want to expand overseas? The 7 best countries to go to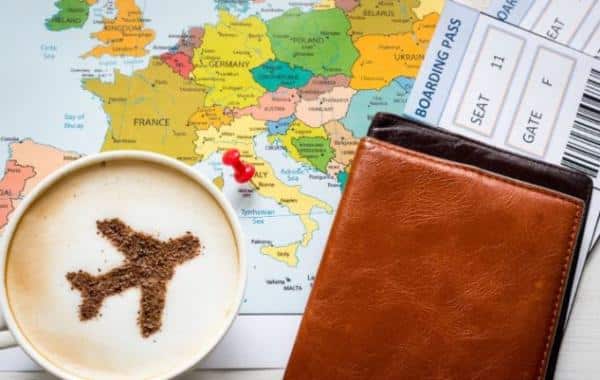 Have you ever thought of taking your business beyond Kenya's borders?
Assuming you're not in a business line that's limited by negotiated export quotas or rules of origin, you have several options available to you.
The World Bank's annual ease of doing business index ranks 190 countries on how well they handle construction permits, electricity connections and frequency in outages, property registration and contract enforcement, among other parameters. These determine how conducive the regulatory environment is to the setting up and running of a business.
These are the seven countries that got the highest score in its most recent report.
This country that's made up of two main islands is ranked first when it comes to setting up a business. After an online application for business name reservation and presentation of relevant documentation, a certificate of incorporation will be issued via email in a few minutes after the last consent form is accepted.
New Zealand also ranks first when it comes to registering property. It has one of the most advanced online land information systems where property queries are processed within minutes. Manual land title registration takes at least 10 working days.
In contrast, registering property in Kenya – which is ranked 125th out of 190 on this front – takes six months to a year.
Are you in need of fast credit? New Zealand is one of the best countries in the world for this.
This Asian country is probably best known locally for having a GDP at par with Kenya's back in the 1960s. Its economic trajectory has since left Kenya, and numerous other countries, in the dust. It's ranked second overall in the Ease of Doing Business report.
Singapore
Singapore has a simplified legal system to enforce business contracts. For example, the country has a small claims court or a fast-track procedure for small claims where self-representation is allowed.
These business-related courts are so automated that the initial complaint can be filed electronically through a dedicated platform within the judicial system. In addition, business claims can be processed electronically, as can any court fees. This reduces the 'human' element, thus minimising or eliminating cases of corruption.
Denmark
For real estate developers in Kenya and the Government in general, Denmark offers a case study on how to handle construction permits.
In contrast to Kenya where multiple agencies handle the issuance of construction permits, the entire process in Denmark is done through a single procedure that covers all the areas required.
These include examining the site plan, drawings, provision of fire safety certificates and provisional building permits, the structural engineer's certificate, and checking rainwater drainage.
The government agency may conduct a random site inspection to check the state of the land before issuing the final building permits.
Kenya's ranked 124th out of 190 countries when it comes to obtaining requisite building permits.
South Korea
The Republic of Korea, or South Korea, is among the best countries when it comes to reliable power supply. It takes a day to submit a request for power connection, and about 12 days from meter installation to electricity flow within your business premises.
The country takes the matter of reliable power supply so seriously that the utility company compensates customers who face outages exceeding a given cap, or it faces fines from the regulator, or both.
Despite its reforms in the energy sector, Kenya is currently ranked 71st in electricity provision.
Hong Kong
In the last decade, Hong Kong has made several reforms aimed at simplifying business procedures. A number of these have to do with the tax regime.
In 2011, for example, fuel tax on diesel was abolished. Kenya, on the other hand is poised to introduce the largest increase in fuel tax in the country's history starting next month.
Hong Kong has also made paying taxes easier and less costly for companies by simplifying compliance and increasing the allowance for profit tax. There's no VAT in Hong Kong.
Like Denmark, Hong Kong has reduced the time required to obtain a building permit by bringing together six local departments and two private utility companies under the same roof.
USA
The United States is generally viewed as one of the world's most liberal economies. It takes about seven working days for a new business to be registered.
While it scores poorly in a number of parameters previously mentioned, the country scores highly when it comes to the rescue of insolvent businesses.
Unlike Kenya where such cases tend to mean the closure of some businesses, in cities like New York, the existing management is permitted to operate a business during the bankruptcy period and file a recovery plan. Insolvent business restructuring takes approximately a year.
In addition, the city of New York has one of the best credit information management systems that any business requires.
UK
Despite Brexit jitters, the UK has made a number of reforms meant to attract businesses to the country.
A number of tax rates have been reduced. For example, in 2016, the country increased the wages for employees that are exempt from statutory deductions, such as social security contributions. A year earlier, the country had reduced the corporate income tax rate.
In Kenya, on the other hand, the Government plans to add to the tax burden on both employers and employees under a new regime aimed at raising cash for a fund that'll help more Kenyans own homes under the Big 4 agenda.