Death Announcement For Susan Wambui Kimani Of Lowell MA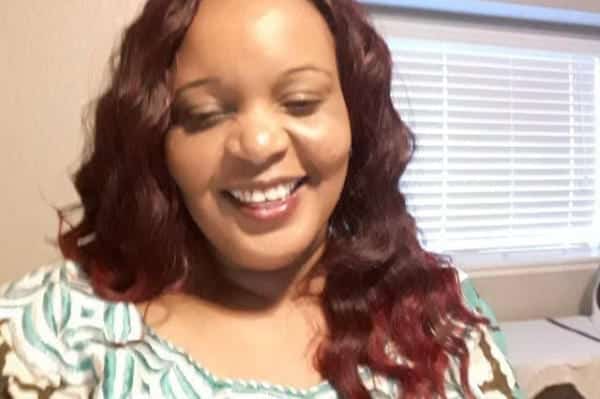 It is with heavy hearts that we announce the passing on to glory of our dear mother, Susan Wambui Kimani.
Susan leaves behind her three children, Lucy, Kimani, and Moses and a grandson Tristan Kamau.
She lived in Lowell MA since 2001 until earlier this year when she moved across the country to Seattle WA where she spent her last months. She passed away at St. Francis Hospital in Seattle on early Sunday morning.
Susan was a woman of Faith, and she walked with the Lord until her last moments. She is best known for her beautiful voice, and was a member of the PCEA Neema Church praise and worship team.
Her family wishes are for her to be buried in her family farm in Kenya. As a family we are requesting funds for transportation to Kenya and travel expenses for immediate family as this was very unexpected.
There will be a memorial service on Sunday, September 2, 2018 at 3PM at PCEA NEEMA Church, Lowell, MA 01850
For more info contact: 
Moses Kamau @ ‭(253) 202-5941‬
William Mungai @(978) 876-4418
Purity Kamau @(978) 242-2376‬
Your continued prayers, moral and financial support is highly appreciated.
Thank you,
Organizing Committee
Blessings !!