Funeral Service For Grace Njeri Hinga In Essex UK
Funeral Service For Grace Njeri Hinga In Essex UK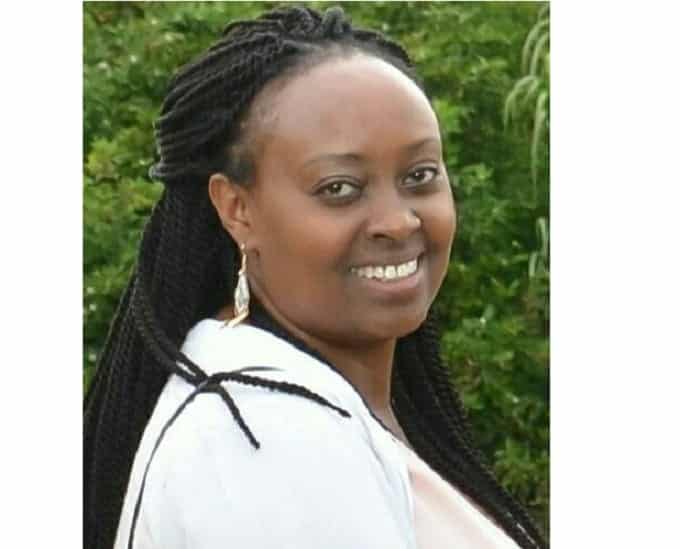 We regret to inform you the passing away of Grace Njeri Hinga at Princess Alexandra Hospital NHS Trust, Harlow Hospital, United Kingdom on Tuesday 21st August, 2018. Grace was wife to Steve Gatonye Njeri and mother to Justin Hinga Gatonye (12 yrs) and Talitha Njeri Gatonye (6yrs). Grace was daughter of the Late David  Hinga Mungai (who passed away last December) and Penninah Mumbi Hinga. She was sister to Joyce Hinga, the late Evanson Mungai Hinga, Hannah Wangui Hinga (US), Douglas Micheal Hinga, Francis Kamau Hinga, Racheal Ruguru Hinga and Robinson Mbugua Hinga.
You are humbly invited to join us to comfort the family at the wake (Machakaya) meeting from today Wednesday 22nd August, 2018 at Rivers Of Joy Church, Unit 2 Latton Bush Centre Harlow CM18 7BL at 6.30-9.00pm.
To assist the family financially, kindly do so at the meeting or use the following bank details (Please use name as Ref). Bank: Llyod; Name: Stephen Gatonye; Srt Code: 30-84-76; Acct No:36842560. You may also give through the gofund me link below; https://www.gofundme.com/grace-njeri-hinga-send-off.
*Funeral update*
*FUNERAL SERVICE* – Mon 10th Sept 2018 *from 9am*.
SERVICE 9:00am @ St Mary-at-Latton Church,
Latton Vicarage, The Gowers Harlow, Essex CM20 2JP
BURIAL SERVICE @ 1pm – Parndon Wood Cemetery and Crematorium
Parndon Wood Road, Harlow, Essex CM19 4SF.
REFRESHMENTS @ 15.00 – Burnt Mill Snooker & Social Club Ltd
Edinburgh Way, Harlow, Essex CM20 2DQ.
Contacts  Joyce Hinga 07985715218 or Theodora 07488715620.
You may contact the family at Steve Gatonye-07512132233 or Joyce Hinga 07985715218.
God Bless you.
Funeral Service For Grace Njeri Hinga In Essex UK