VIDEO: Cow Strangles Lion To death In Lucuiti Meru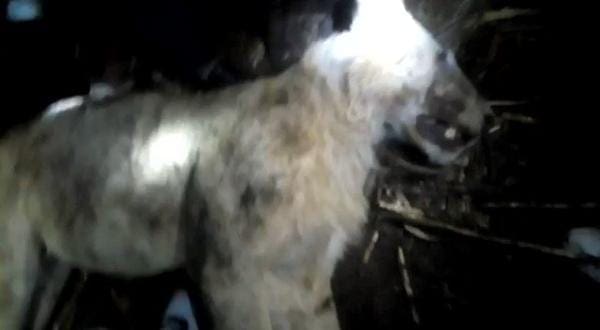 A bizarre incident has left residents of Lucuiti in Igembe North stunned after a lion was reportedly killed by a cow, when the carnivore attacked it at a cowshed.
In a phone interview, police confirmed that the lion did not die out of a gunshot or any cuts but was strangled by a rope from the cow.​
"It is a bizarre incident which we are still pursuing. The reports from the members of the public indicate that the lion died out of strangulation after the cow it had attacked and which was tethered by a rope strangely fixed on the lion,"
"The officers visited the scene and confirmed that indeed not gunshot of cut wounds were on the lion. However we are still investigating the incident, the lion carcass has been taken by the officers from KWS," said a senior police officer attached at Kabache police post.
Stanley Mwenda a resident said the marauding cat had been terrorizing residents for close to two weeks and calls to have the Kenya Wildlife Services personnel capture the lion which has strayed from the Meru National Park were futile.
"We reported the matter the KWS but they had a challenge tracing the lioness during the day. Residents have been having ten days of scare but at least it over now before physical damage to human life but the collective psychological damage was tremendous on the community," said Mwenda.
"The beast died at the cowshed when her gambit to ill the cow failed. Fortunate enough the beast was strangled by the cow's rope while attacking it," he added.
The lion had killed goats, Sheep and cows at Amwathi ward.
KENYA: Tethered cow strangles lion to death at Luciuti village in Igembe North, Meru County. pic.twitter.com/wXap2oo63a

— The African Voice (@teddyeugene) September 7, 2018