Police Intensify Watch Over Michael Oyamo's Cell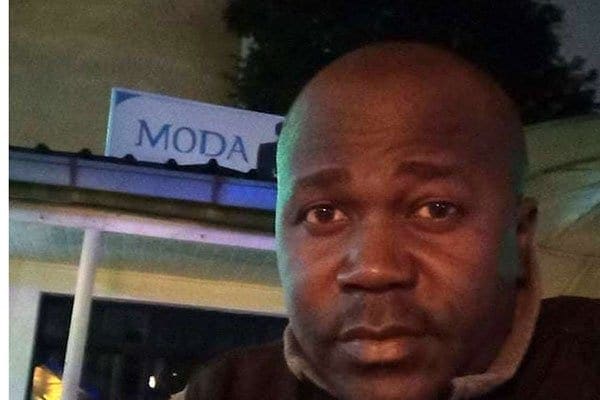 Police yesterday increased security for Mr Michael Oyamo, the only suspect arrested so far for the murder of Ms Sharon Otieno, who was abducted on Monday night together with Nation journalist Barrack Oduor.
On Wednesday, detectives produced him in a Homa Bay court, but asked for more time to conclude investigations.
He did not take a plea and Homa Bay Deputy Registrar Lester Simiyu allowed the police until Monday to bring him back.
Mr Oyamo, a personal assistant to Migori Governor Okoth Obado, was arrested on Tuesday evening as he prepared to leave for Nairobi, from where he was scheduled to accompany his boss to Rwanda for an agribusiness conference.
SECURITY
Police believe he has more information on the nature of a relationship that existed between Ms Otieno and the governor, as well as the communication he had with the four-member gang that kidnapped Ms Otieno and Mr Oduor.
Mr Obado has denied all links to the murder, only responding to media inquiries through his spokesman, Mr Nicholas Anyuor.
His phones were still off yesterday but the police confirmed he had not left the country even though they did not say whether he would also be questioned.
On Thursday, detectives said they had increased security surveillance for Mr Oyamo to avoid a similar situation to the one in which a prime suspect to the shooting of a former Garissa county official died mysteriously in a police cell in Nairobi.
CRUCIAL DETAILS
Nyanza regional DCI boss Michael Barasa confirmed to the Nation that they were holding the suspect in a secure location and said investigators, both from Nairobi and Nyanza, will use the extended time to seal any loopholes before charging him.
Mr Oyamo has already shared crucial details confirming that there had been contact with Ms Otieno, and that they had been in touch for several weeks before she died.
He told the police he had been a go-between Ms Otieno and a politician to try and broker a solution over her pregnancy, according to a DCI source.
Last month, he reportedly delivered cash to Ms Otieno for her upkeep and promised to bring more.
MEDIA
But police were still trying to find out why, if she had accepted the support from the politician, she would still be targeted for murder.
One possible reason, detectives think, was the entry of the journalist in the whole drama.
Still, Mr Oduor said he had gone slow on the story after Mr Oyamo brokered a truce and the woman accepted the deal. Was there a third force involved? Police would want to know.
On the day of the kidnapping, Mr Oyamo had invited Mr Oduor and Ms Otieno to a meeting, initially at Rodi Kopany in Homa Bay County, before changing venues twice and settling for Graca Hotel in Rongo, Migori County.
FATEFUL MEETING
Why did he change? Mr Oduor, who escaped death narrowly, said that Mr Oyamo appeared wary of certain individuals he did not name.
Still, he arrived late at Graca Hotel, according to a statement Mr Oduor filed with the police on Tuesday, apologised for the delay and whisked them out of the facility.
Later that day, he took the two to a waiting car outside the hotel as the evening darkened. The driver was wearing a baseball cap and a brown jacket.
The man next to him also had a jacket and ushered them in.
He claimed they were going to a secluded venue so that Mr Oyamo could share the politician's side of the story. They were later joined by two other burly men wearing jeans and jackets.
-nation.co.ke