Citizen TV stands by Maribe, wants her freed on bail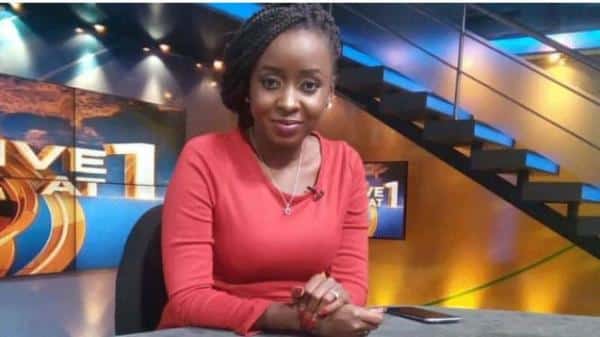 NAIROBI, Kenya, Oct 25 – Royal Media Services says Jacque Maribe's is still their employee and has supported her release on bail in the murder trial of Monica Kimani.
The TV station says in documents filed by her lawyer in court that she has taken leave "to attend to personal issues."
Group Managing Director Wachira Waruru further pointed out that Maribe has had a clean record.
"Maribe joined the company as a reporter on Citizen Television and was later promoted to the position of senior reporter on the same station. Arising from the promotion, she was assigned huge national and international events which she undertook successfully," he said.
"Recently due to her exceptional performance, she has been appointed to the position of Friday's prime time news anchor on Citizen Television."
He also vouched for her character and recommended that she be released as she will not jump bail.
"Having engaged her for the last six years, and assessing her performance, we hereby vouch for her character and recommend for her admission to bail," he stated.
Maribe and her fiancé Joseph Irungu alias Jowie will know their bail fate next week after they pleaded afresh to the charge of murder.
Lawyer Katwa Kigen pleaded with the court to free Maribe, saying her application should be considered separately from that of her co-accused, Jowie.
While Jowie's lawyers pleaded to have him freed on bail, the prosecution has described him as a flight risk because of his previous stay in Dubai and that he is a danger to himself because he had tried to kill himself.
During Wednesday's proceedings, Justice James Wakiaga declined to admit a Non-Governmental Organisation known as Empowerment Through Media in the case, saying proper procedure was not used.
The NGO filed an affidavit through journalist Josiah Murigu who argued that the investigation against Maribe was shoddy.
Jowie and Maribe have denied murdering 28-year-old Monica jointly with others not before court on the night of September 19 at her Lamuria Gardens apartment.
Lead prosecutor Catherine Mwaniki urged the court to deny the two bail until key witnesses are put under witness protection and have testified.